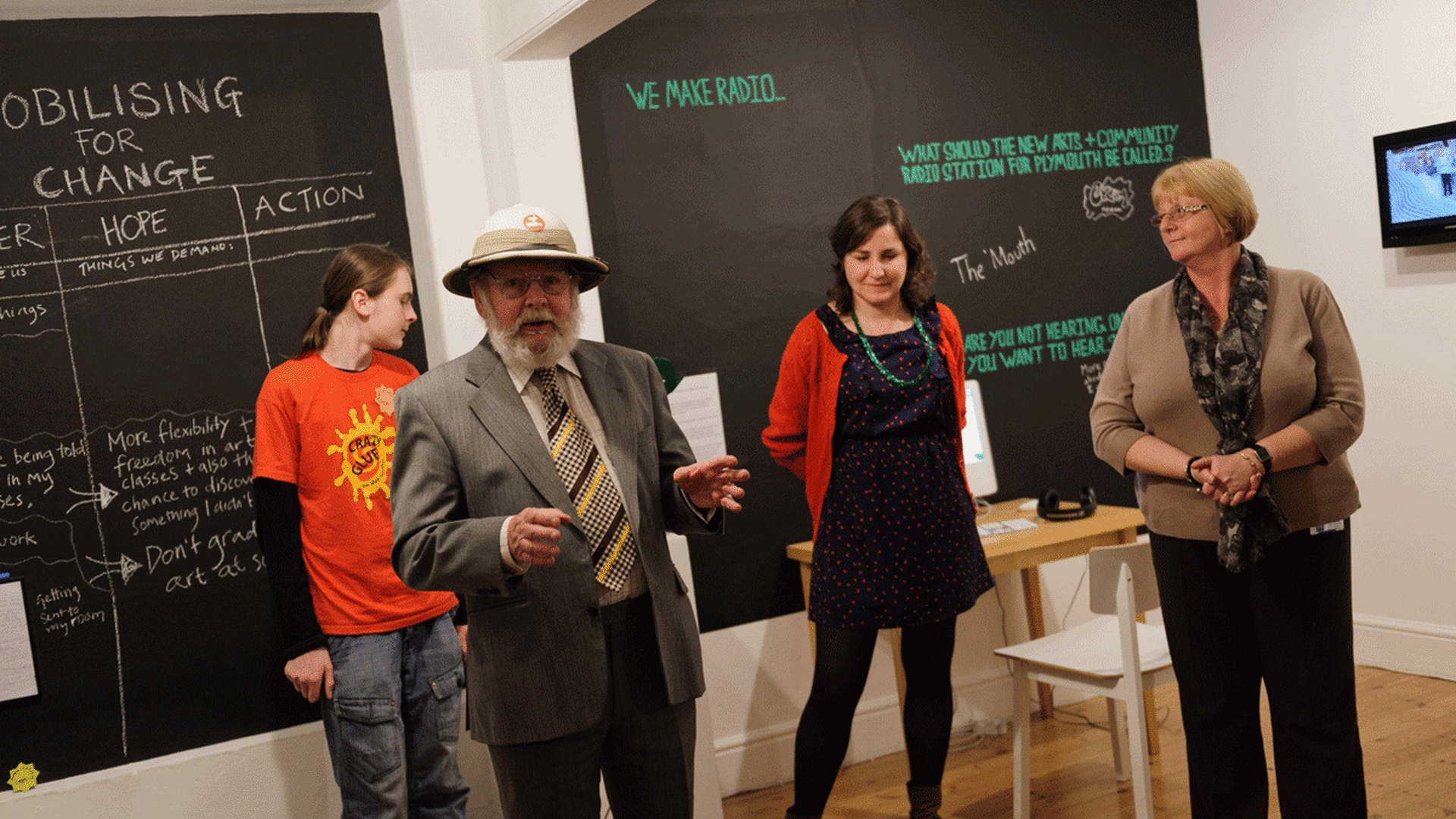 Efford, The Capital of Culture For Plymouth
Our long-term work with Efford lead to them curating and producing a city wide exhibition and programme of events in collaboration with Plymouth Arts Centre.
Take A Part had it's start as a pilot project for the Efford area of Plymouth. At the time (2006), the area was the fifth most deprived in the city and was undergoing a much needed regeneration initiative focused on the Torridge Way area of the neighbourhood. Until this point, Torridge Way had a reputation as a no-go area of the city.
As part of the regeneration process Take A Part worked to engage people around issues of place and heritage as well as notions of entitlement, change, environment and ambition. After a number of years building a strong project and relationships in Efford we wanted to celebrate the journey this community had been on whilst also learning and understanding how we'd got to this point.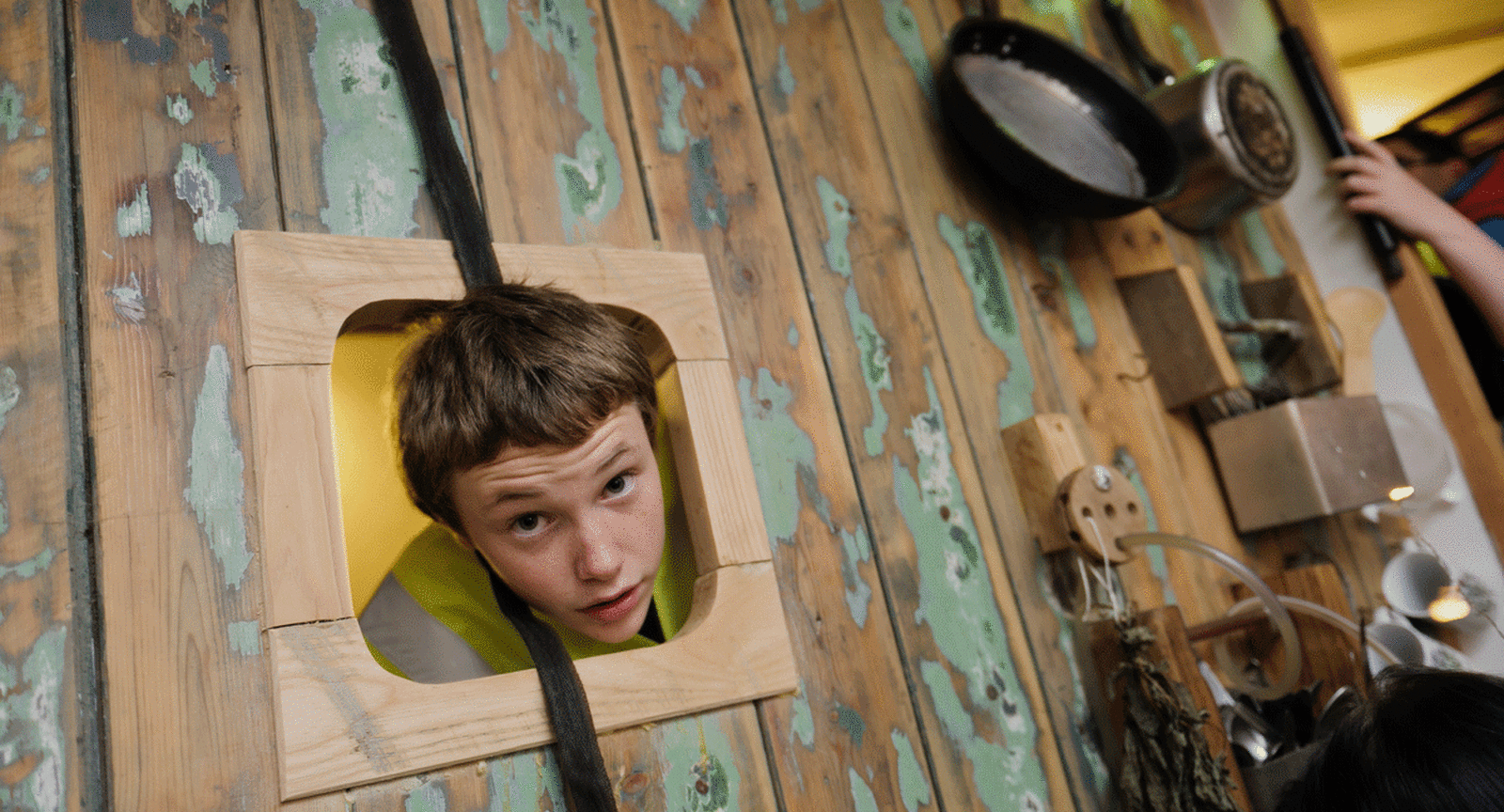 The exhibition was active: silent auctions, workshops, placards, walks, talks, public meetings, documentation and evaluation all formed a part of the process asking the visitor to be a participant in Take A Part. We wanted to highlight the great work in Efford and Take A Part as a process that encourages involvement and critical engagement.
A cornerstone of the exhibition was the Manifesto calling for better public art in the city. Th Manifesto, created by people from the communities engaged in the project and artist Sophie Hope, formed the basis for wider debate about more and better socially engaged practice and better socio-economic conditions for communities in the city.
The opening weekend was participatory; at the launch event you could listen to a jingle archive, see films and images, look up delicious Grow Efford recipes, learn the story of Take A Part and explore the amazing Shed on Wheels, which was parked out on Looe Street. There was also apple pressing, made live by those attending, and delicious refreshments were created by residents in Efford.
Immediately following this Crazy Glue, Sophie Hope and LOW PROFILE collaborated in a workshop making posters, placards, badges and more, in preparation for a demonstration march across the city. Socially engaged practice is the most important aspect of Take A Part's work and we wanted to ask to see more of this work within the city. This workshop was followed by a sound performance by Mark Vernon and Neil Rose based on past radio work on Efford FM and Nowhereisland Radio. and accompanied by images and film stills from the Take A Part process.
On the Sunday of the opening weekend we marched across the city celebrating great art in great communities. Community members and artists supported the notion of 'more and better' arts opportunities for communities in Plymouth. Filmmaker Hana Backland worked with Magic Hour to document the work. This was a chance to raise awareness about the need for great art that engages people and to create film that supports 'the cause'. At the end of the march the manifesto created over the weekend was delivered to local cabinet with the demands created by the participants in the workshop on the previous day. Following the march PAC Home hosted a talk about good public engagement with Sophie Hope and other Take A Part artists.

In addition to opening weekend activity arts group Crazy Glue collaborated with Take A Part and Plymouth Arts Centre to host a programme of activity whilst the exhibition was running.
There was a 'jamming' session with Anne-Marie Culhane; you could bring a saucepan, an instrument, your knitting or sketchbook and learn how to make jam and improvise new recipes. Films made by Magic Hour and artist Hana Backland documenting the projects and processes involved in the Take a Part programme were screened. Sound artist Neil Rose shared hints and tips on how to create an effective live sound performance using special techniques.
Peter Randall-Page, Stepping Stones to Nature, Take A Part and Friends of Ham Woods were in conversation with Sarah Chapman discussing Peter's beautiful sculpture in Ham Woods. Tess Wilmot and Stepping Stones to Nature explored what is edible and 'green' in Plymouth with a wild food walk that started from Plymouth Arts Centre and took in the surrounding areas and the city centre. And the exhibition culminated with a glass of cider created from apple juice pressed at the exhibition launch and fermented for weeks throughout the duration of the exhibition.

The exhibition was a great way to celebrate the community of Efford and shine a light on Take A Part's process and collaborators.