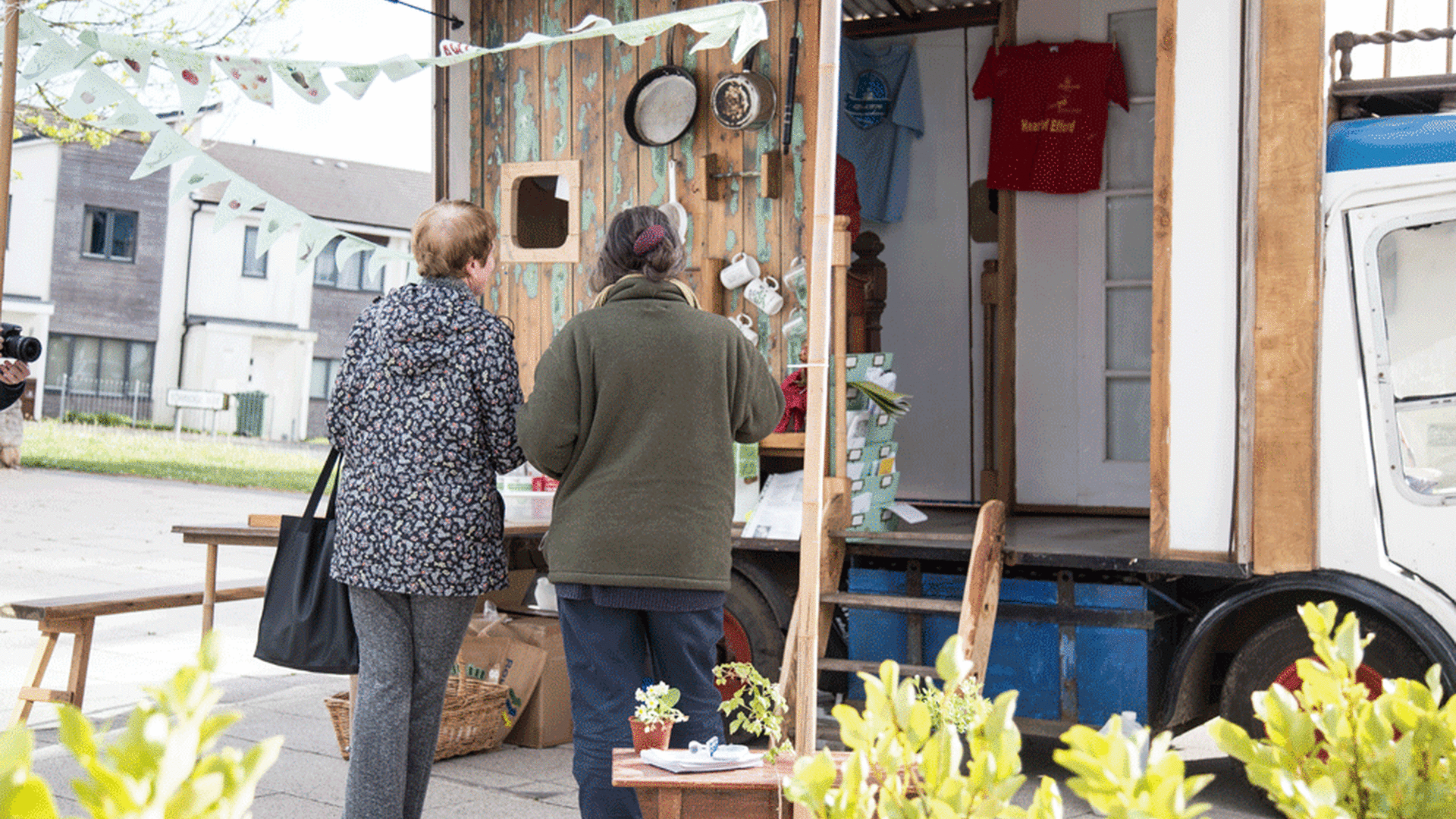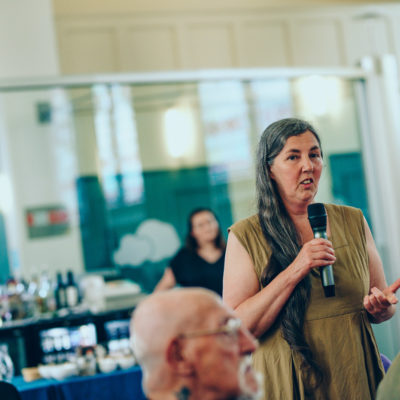 Tess Wilmot
Tess has worked with Take a Part most recently on Reverberations and previously on the Grow Efford and the Shed on Wheels projects.
Most recently, Tess Wilmot worked alongside Take A Part and Thrussell and Thrussell on the planter project at Teats Hill, as part of the wider Reverberations project.

Previous work with Tess has been largely through Take a Part's Grow Efford project alongside Anne Marie Culhane between 2009-2012.
Tess shares her love of nature and her practical skills with the people she works with. Capacity-building and mentoring work with local people to enable them to take over their own projects are hallmarks of her practice.
Tess regularly still works with Take A Part supporting the Shed On Wheels on its various outings and collaborating with Take A Part on a range of food and growing projects.
Tess comments "I aim to encourage the harvesting of nature's abundance and the sharing of fresh local food at the same time as building community relationships and individual skills." Her focus in Efford has therefore been on wild food walks, the community growing areas at the library and the allotment and the apple pressing activities. "I love to show how amazing nature is through the practical workshops and fruit harvesting. It has been a joy to discover and work with the open spaces, natural abundance and human creativity in Efford."
Tess is an organic gardener, Permaculture designer, edible landscape specialist and sculptor. She was awarded a Diploma in Applied Permaculture in 2003. Tess holds a City and Guilds 7302 Teaching Certificate, and a Certificate for 'Bringing the World into Teaching and Learning.' In 2007, she expanded her creative teaching techniques by completing a Permaculture Training of Trainers Course. Tess's early experience of multi-agency partnership working came through Plymouth's Swarthmore Permaculture Allotments project with partners including the Probation Service and Plymouth City Council.
She supported the setting up of Exeter's Langford Environmental Education Project (LEEP). Tess is also a director of Dartmoor Circle Limited, an Environmental Social Enterprise. Tess's current work is mainly based in Plymouth, in the Devonport and Efford areas. This includes developing local food networks, co-ordinating the All Ways Apples festival and the Dig for Devonport project.
Communities I've worked with