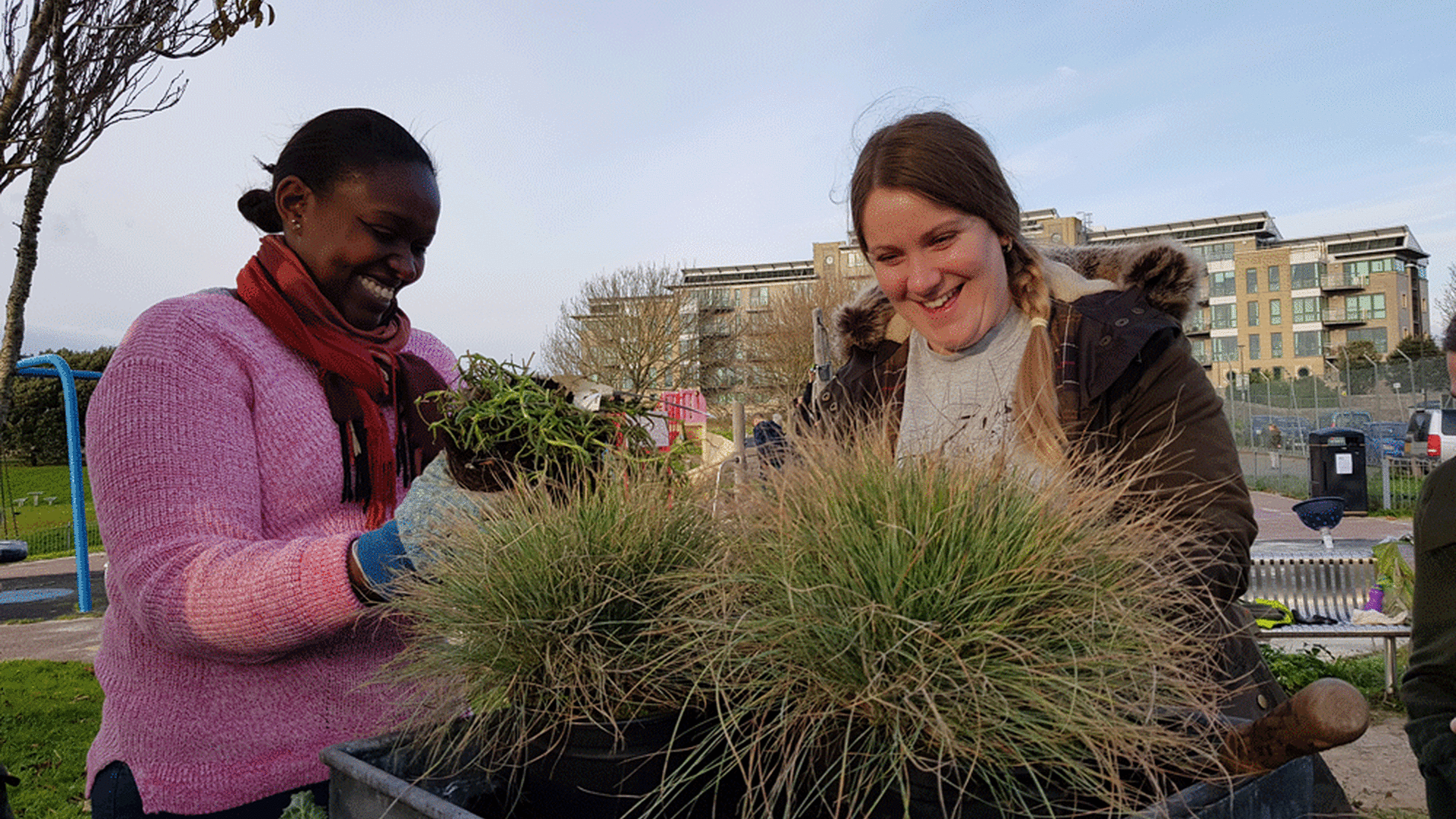 Supporting communities to lead change and build capacity locally through arts, heritage and conservation projects.
"I've lived here 35 years but in the last year, because of this, I've met so many new people, people I didn't know right here, because of art. Some of it's been pretty out there! But I've loved it all."
Mary Coxside resident (Reverberations)
"I loved feeling part of the community, being part of something amazing, meeting people I never met before. I was proud of Elisha for writing the letter and grateful to TAP for allowing me to take part in such opportunities"
Tasha Crazy Glue member, Efford (Capital of Culture)
"I loved every day of this. Speaking to Peter, helping by taking photos, talking to the installers and walking by it each day. It is so wonderful."
Fran Dansie Friends of Ham Woods (In Praise of Trees)
"It's the way we all do it together, us as a group, our little 'dysfunctional family' we just have fun...if other people see it as art and it helps them then brilliant"
Gina Crazy Glue member, Efford (British Art Show 7)