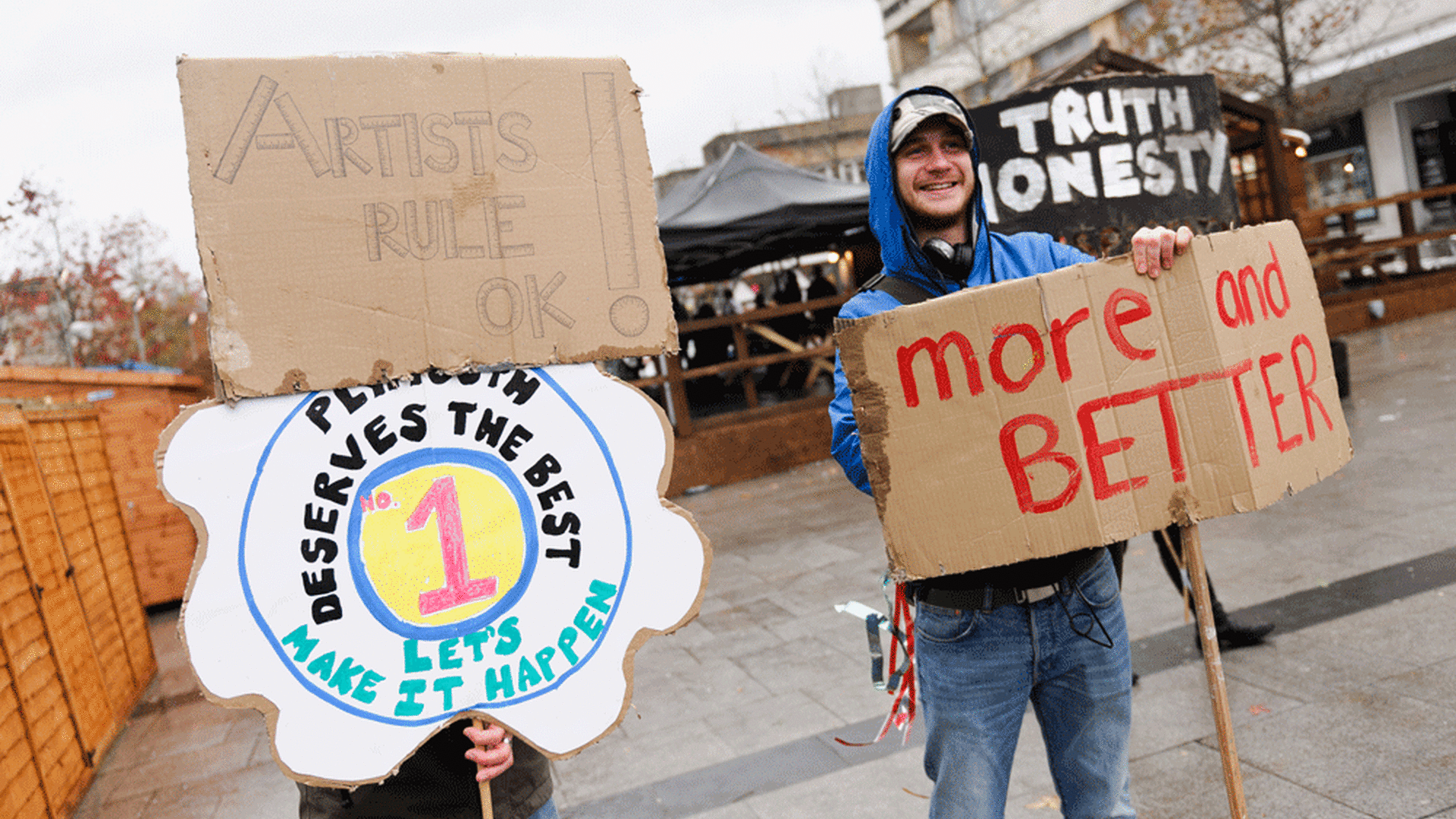 About Us
TAP's core aims are to use creativity to enable communities to set their own agendas and take action where they live - improving their local environment and in turn, instilling pride, ownership and agency; improving mental health & wellbeing and increasing appreciation for understanding of the value of culture in everyday lives.

Take A Part value arts and heritage. We are experts in engaging people creatively in places, their identity and through investigating where people live and how they come together, we develop audiences for contemporary art and heritage through collective doing, supporting long-term changes to communities.

Based in Plymouth, we work in areas that have historically experiences social and economical injustices to collectively work with people in the area to work to take more agency in their future by using creative approaches to tackle local needs and set agendas. Using creative ways of working to bring people together to make decisions.
Our long-term, embedded process starts with listening and supporting communities to set agendas that reflect and address community need and diversity embedded in an asset based community development means of working. Building on the positive people, experiences and knowledge that communities have and can share. Our genuine processes leads us to co-commissioning exceptional national and international artists and heritage experts to collaborate in those communities and draw attention and therefore support for those ambitions.
Crucially, the process of creating the work itself is as important as what is created and the outcomes of quality are highest because they are sustainable, wanted, embedded and meaningful.
If you are interested in how we work, or wish to collaborate with us, check out our Statement of Intent here.
We also have a sister project Take A Part Carlow, which you can read more about here or visit their wonderful website here.
Take A Part started in 2006 in Efford, Plymouth, as a series of pilot projects supporting the area's regeneration. Engaging residents in contemporary art processes allowed for a deep and creative impact into the regeneration of the area - this supported the core aims of the Efford Master Plan by supporting health, young people, skills development, access to green space and physical changes to place. You can read our 'Efford: Capital of Culture' case study here.
By 2011 Take A Part had grown, working in other areas of the city, and by 2014 we began to work regionally and nationally to support other organisations, advocate for socially engaged practice and spread our reach.
In 2016 we launched the UK's first biennial symposium on socially engaged practice, Social Making, establishing ourselves as leaders of socially engaged practice in the South West region and since then, we have developed a successful line of consultancy and partnership commissions across the UK and internationally, supporting local authorities, arts organisations, educational institutions etc to widen their audience reach.
In 2018, we were awarded the prestigious Arts Council England National Portfolio Status for the 2018-2022 period, securing our programme for Plymouth. In 2020, our founder and CEO Kim Wide received and MBE in the Queen's New Year's Honours List for 'Services to Social Engagement in the Arts' the first time social practice has ever been awarded at this level.
If you would like to make a real difference to underserved communities in Plymouth, please visit our 'Support Us' page for more details. You can help us make a real impact in people's lives.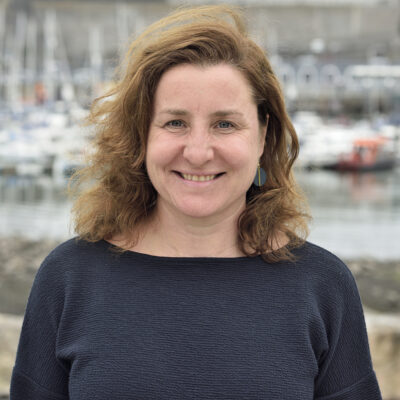 Kim Wide MBE
Artistic Director and Joint CEO
Kim Wide is Founder, CEO and Artistic Director of Take A Part. Hailing from Canada, Kim started her work in museums and collections at the City of Toronto and Government of Ontario Art Collection before moving to the UK in 2003 to work at ArtSway, a contemporary gallery in the New Forest and Kaleido (the former SW Disability Arts Development Agency as Interim Executive Director). She initiated Take A Part with the Efford community of Plymouth in 2008 and the approaches, methodologies an impacts supported this pilot project grew to an national and international programme of work with Take A Part receiving National Portfolio Organisational Status in 2018. She established Take A Part Carlow in 2017 and We Create in 2018. Kim is a Clore Fellow and Critical Friend to SEED (Creative People and Places) and Filwood Fantastic (Local Trust Creating Civic Change). She received an MBE in the 2020 Queen's New Year's Honours List for 'Services to Social Engagement in the Arts' the first time ever social practice has been honoured on this level.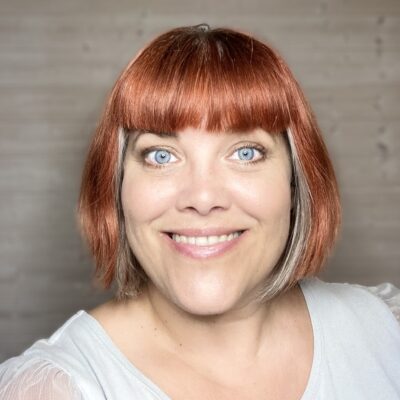 Natalie Querol
Executive Director and Joint CEO
Natalie joins Take A Part as Executive Director and Joint CEO in late October 2023. Natalie has been General Manager of a national-touring children's theatre company, an independent theatre producer, a Creative Agent and Programme Director for Creative Partnerships Durham Sunderland, Director of the Puppet Centre Trust, Chair of Ridiculusmus, and Chair of Judges for the Total Theatre Awards. In 2006 she co-founded The Empty Space providing development support for theatre makers, dance artists, and emerging producers across North East England, and supporting residents of South East Northumberland and the West End of Newcastle to become cultural changemakers in their own communities. Most recently Natalie has been Senior Project Manager, Place at Arts Council England adding a national policy perspective to her long experience with artists and communities.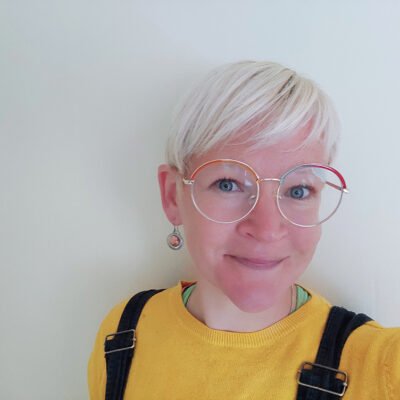 Gem Smith
Creative Education Director
Gemma has worked in the arts in Plymouth for 10 years. Over that time her work has crossed many different disciplines and involved a range of projects as diverse as community radio, public art, theatre, sculpture, mass dance, stone carving, tour guiding and orchestral outreach. Gem heads up Take A Part's school engagement and creative education work and has supported High View School to become Plymouth's first Arts Mark Gold School as well as establish the groundbreaking CECE (Centre for Excellence in Creative Education) programme, supporting a diverse range of schools to embed creativity in their education for the best outcomes for children, teachers and families in the region.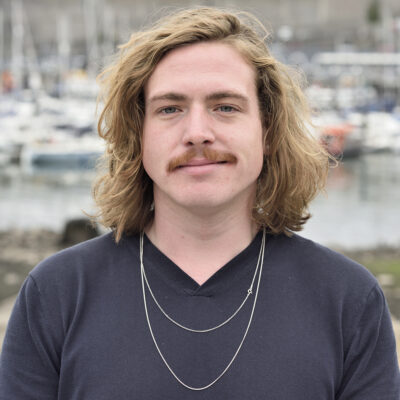 Rhys Morgan
Public Realm Producer/Communities
Rhys is an interdisciplinary artist and freelance producer based in the South West. Since 2017 he has been involved in the delivery of the DIY art festival Plymouth Art Weekender, and has since become a director of the steering group Visual Arts Plymouth and is a former director of CAMP. Most recently he has joined Take A Part as a public realm Assistant Producer. As an artist his work has been shown consistently around the South West and across the UK.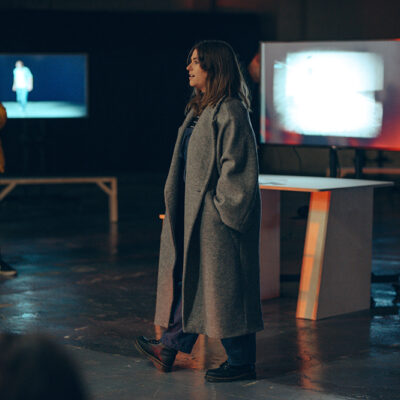 Lucy Elmes
Special Programmes Producer
Lucy Elmes née Rollins is a Contemporary Art Curator and Producer based in Plymouth. She holds an MFA in Curating from Goldsmiths, University of London. She is a Director of Flock South West and Rame Projects, a Non-Executive Director of Pollenize and the working group lead for Making Things Happen in CAMP. Lucy's ongoing research explores ideas of how art can be used as a vehicle to support communities through creative processes; tackling important societal concerns. Her current curatorial research is focused on developing a series of exhibition projects that explores Plymouth specific social/economic/political contexts.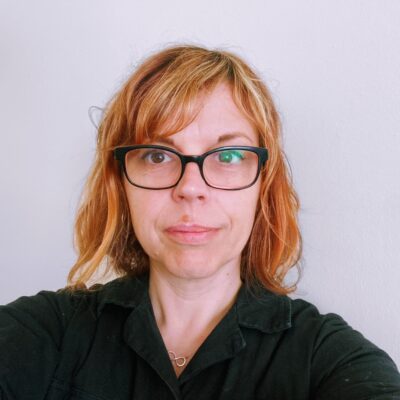 Shelley Hodgson
Children, Families and Young People's Assistant Producer
Shelley Hodgson graduated from Falmouth University in 2011 with a Distinction at MA in Performance Writing where her research was in voice and performance. She has worked as a Creative Producer with Soundart Radio for five years, a role which focuses on engaging and nurturing children and younger audiences' capacity for oracy and confidence in creativity. Shelley recently managed a new offer with local government funding to extend this existing outreach offer to teenagers within the local community during school holidays. With ten years of experience delivering family and child centred arts and education workshops behind her, she is excited to explore how these approaches work in Plymouth.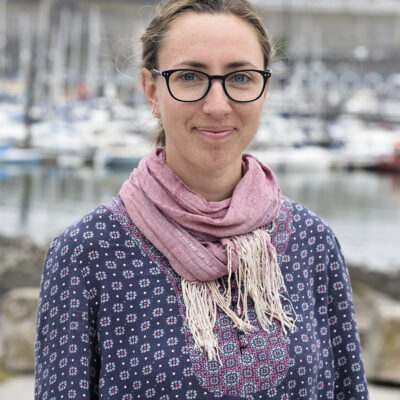 Lily Urbanska
Freelance Evaluation & Impact Manager
Lily is a community project worker, visual artist and environmentalist and has been working with Take A Part as a freelance assistant producer since 2019. Previous community work has included running nature and art workshops for inner-city children, managing an urban community garden project and setting up a community apiary and beekeeping project in Plymouth.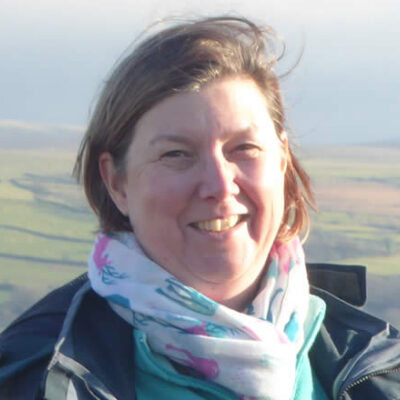 Laurel Miller
Freelance Fundraiser
Laurel is a freelance fundraiser working with culture, nature and community organisations. Based near Tavistock in Devon, Laurel works with organisations across Southwest England. After a 20-year long career in community engagement in the heritage sector, Laurel spent 6 years working for the National Lottery Heritage Fund. She has worked freelance since January 2022. Laurel is passionate about nature and volunteers as Secretary of the Brentor Commons Association which manages 45 acres of rare lowland heath habitat.
Mark Leahy
Independent Artist - (Chair)
Zoe Li
Independant Curator
Sarah Bowden
University of Gloucestershire
Sophie Hope
Artist and Educator
Josh Puleston
Local entrepreneur and Queer activist
Janet Miller
Workers Rights advocate
Karen Pilkington
Community Coordinator & Community Activist
Jazz Moreton
Artist and Disability Rights Activist