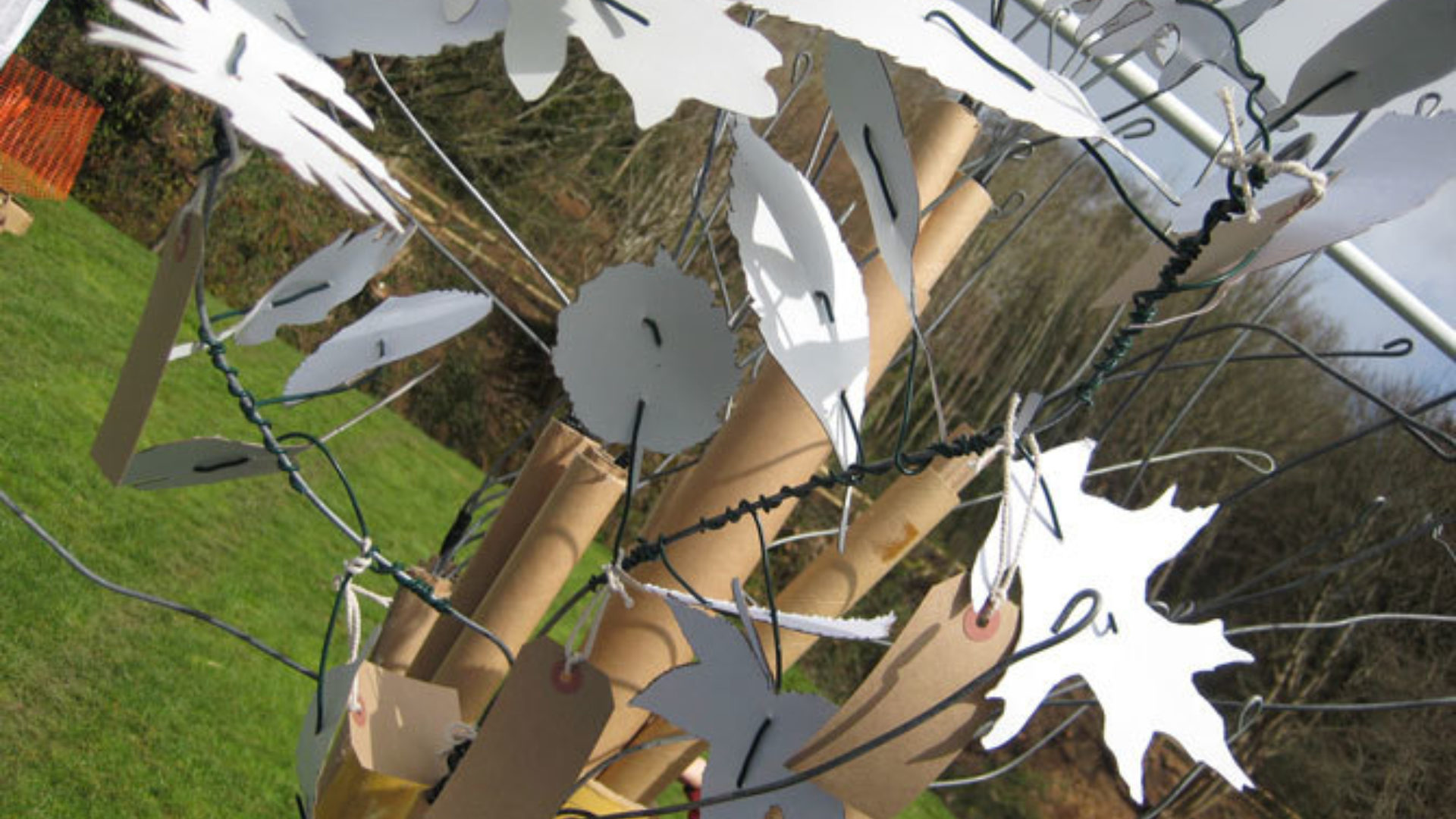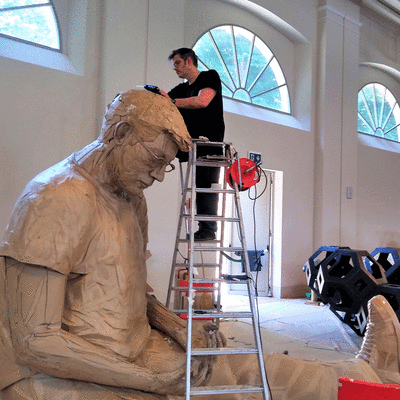 James Lake
James worked with Take a Part on the 'Something for the weekend' project. James collaborated with the community to create a cardboard tree celebrating the green spaces in Efford.
James' medium of choice when sculpting is cardboard. He obtains cardboard from a variety of different places but the majority of card is sourced from the amazing Exeter ScrapStore.

James has been working as a freelance artist/sculptor for many years, both locally, and more recently, internationally. He was fortunate to be invited to take part in the Lucca Biennale 2018 in Tuscany. This was a fantastic opportunity to work on a monumental scale using just cardboard and glue to create a 10ft high sculpture. This was exhibited in one of the Piazzas in the town of Lucca.
Since then he has completed and installed a 7.5ft anatomy torso for the Exeter Medical School and completed a sustainable set of cardboard furniture for the Ikea store opening events. The armchairs, bookcase and coffee table were exhibited in Exeter Central Library and the Phoenix Arts Centre.

Communities I've worked with