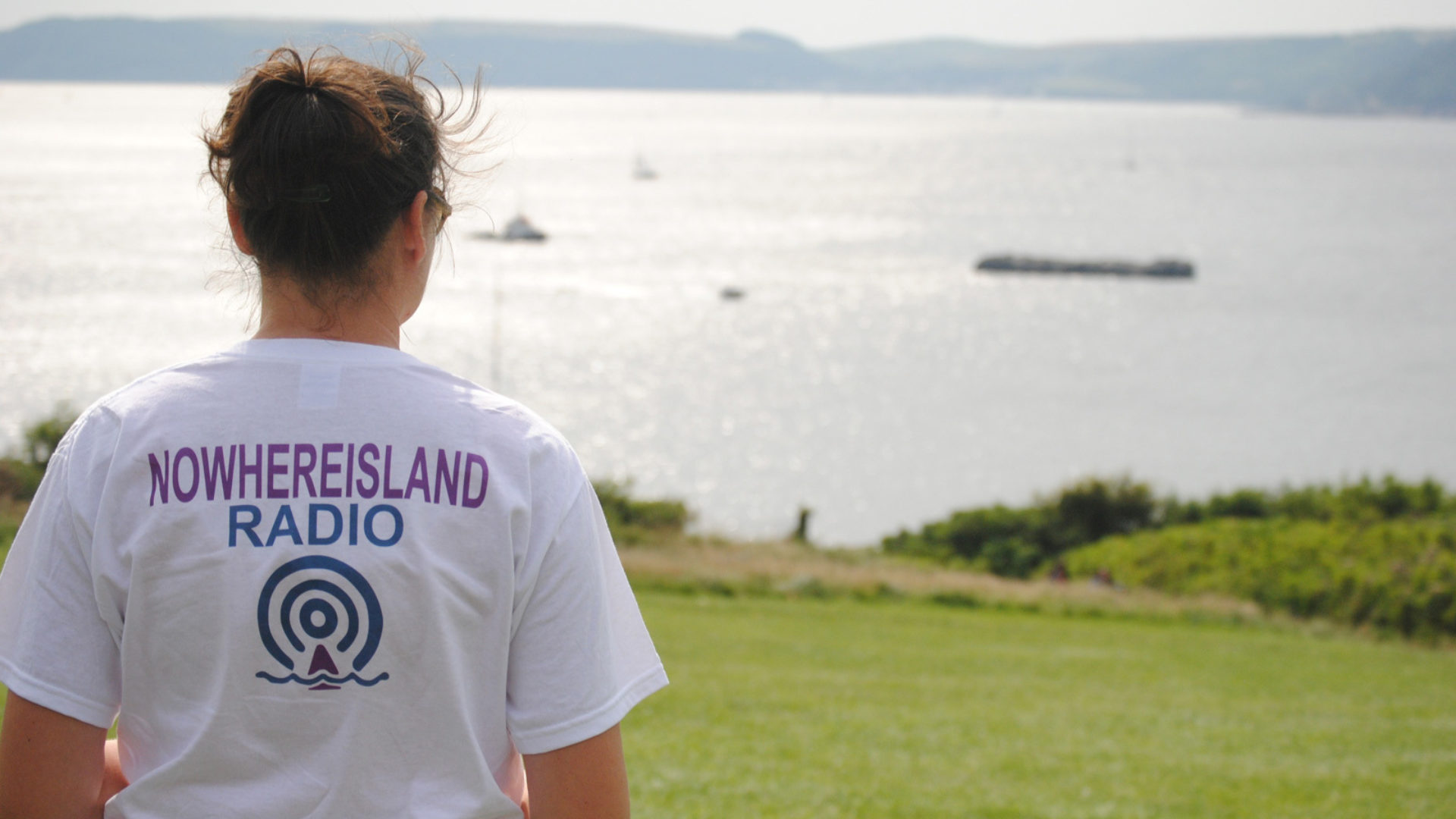 Nowhereisland
Nowhereisland was an Artists Taking the Lead project, and was a part of the London 2012 Cultural Olympiad
Take A Part worked with artists Hana Backland, Mark Vernon, Neil Rose, Sophie Hope and Jo Bannon to explore with Plymouth communities Nowhereisland, a large scale public arts programme for the South West created and developed by Situations and artist Alex Hartley.
Nowhereisland was an island from the Arctic, created by artist Alex, which has been on a journey to South West England in search of citizens. As the World's newest nation anyone could sign up to become a citizen by visiting the Nowhereisland website www.nowhereisland.org. Thousands of citizens from countries around the world signed up and contributed to the first online constitution, did you become a citizen?
Over 2012, with particular focus in the summer months, Take A Part worked with, complimented and drew inspiration from the Nowhereisland project.
As an early part of the process, Take A Part worked with High View School's social enterprise Magic Hour and artist Hana Backland to to produce a short film about what Nowhereisland is, this film is being used to raise awareness and understanding amongst other young people, particularly in Plymouth, about Nowhereisland. Take a Part have also enabled Magic Hour to take the film to other Plymouth Schools, so share it and record creative writing in response to the content. The creative writing has been captured by our Take A Part Reporters and is ready to be shared during the Nowhereisland Radio broadcasts this summer.
Working with radio as a creative tool is something that Take a Part loves doing and following the success of our previous projects 'Efford FM' and 'Take a Party', we again took to the airwaves during August, with Nowhereisland inspiring the content.
Working across four communities in Plymouth, Take a Part broadcast 'Nowhereisland Radio' - a four day radio project. Nowhereisland arrived in Plymouth on the 9th of August and Take a Part broadcast radio programming over the same dates.
Thinking about the idea of citizenship, what it means to belong to a place, how we feel about where we live, how we might start a new nation and what you might take with you if you were stranded on an island were some of the themes that Nowhereisland Radio looked at. This included coverage across the four communities being broadcast from - Barne Barton, North Prospect, Whitleigh and Efford - of community events, interviews with residents and 'desert island discs' features which were gathered by our reporters in the run up to the event. Additionally community members volunteered as live presenters during the broadcast days.
Alongside the spoken content audio artists and musicians contributed to Nowhereisland Radio by developing their own soundscapes and musical pieces in response to Nowhereisland, Nowhereisland Radio and the themes for discussion which emerge around the idea and concept of a new nation.
A centrepiece of the broadcast was a radio drama, which was scripted and developed by artist Sophie Hope. The play was performed and recorded in front of a live audience - with one of each of the four episodes being recorded in the communities hosting the broadcasts. Members of the four communities were in the performance roles and in keeping with the traditions of recording radio drama's props were used to create the sound - community members also undertook this role, under the direction of foley artist Jo Bannon. Audience interaction was also an important part of the live performances and recordings.
Nowhereisland is an Artists Taking the Lead project, and was a part of the London 2012 Cultural Olympiad. It was produced by Situations at the University of the West of England, Bristol and funded by Arts Council England. In Plymouth, Nowhereisland worked with Take A Part and Plymouth Arts Centre.