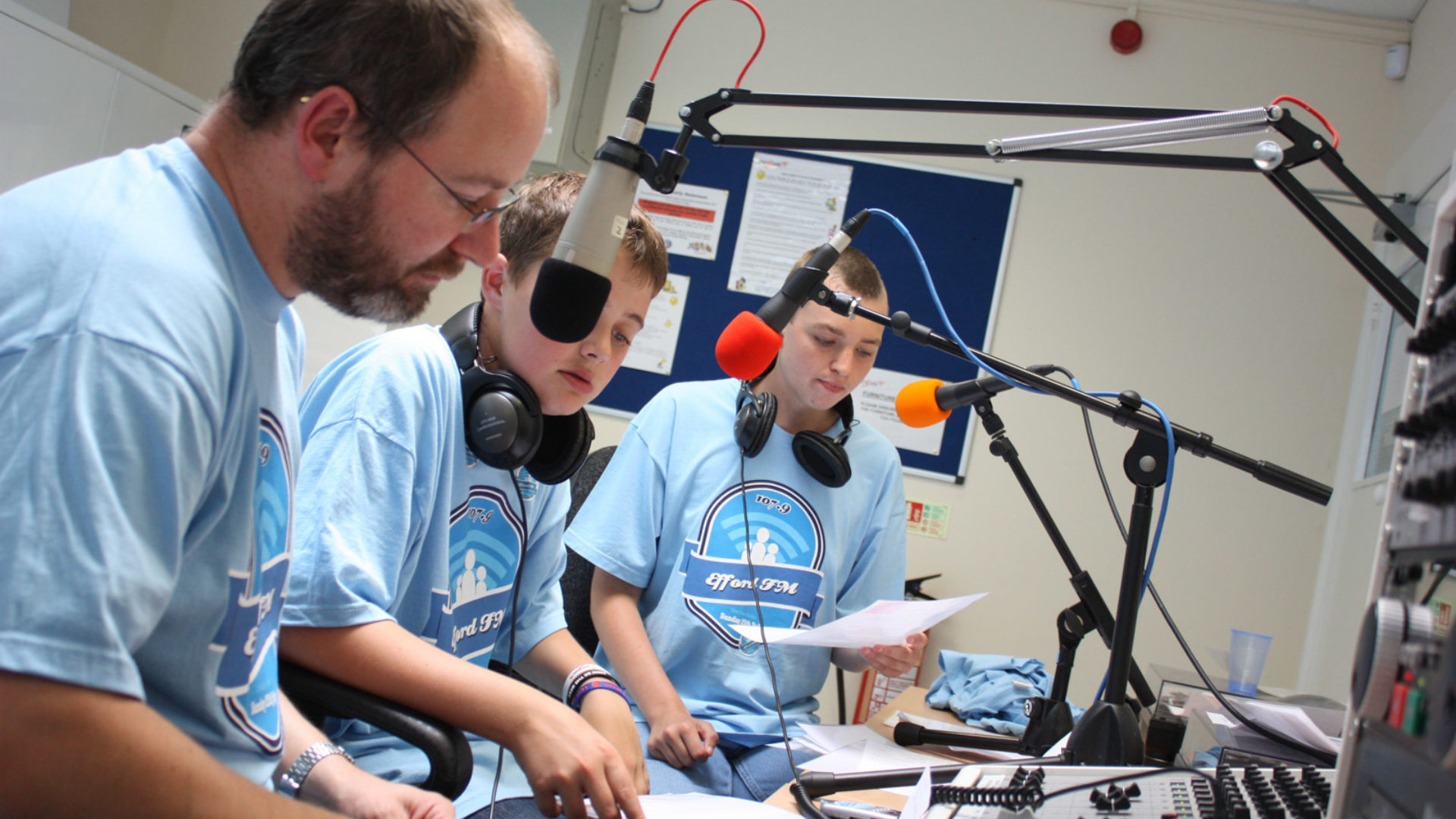 Efford FM
Back in the summer of 2010 residents of Efford took to the waves in a one-day community radio project.
Efford FM was a project to explore the culture and community of Efford. The broadcasting was done at Efford Youth Centre, and content included wild food walks, ukelele marathons, sound scapes, explorations, song requests, dedications, on-the-spot interviews, a radio play, pause button portraits and community service announcements. Residents were invited to listen together in a community barbeque in Efford Valley, the barbeque was also supported by Love Parks Week.
Over 300 people attended the barbeque on the day and raised funds for the NSPCC and Friends of the Valley. River View Residents Association (Foxfields) contributed with races and prizes, Youth Services provided the Urbie van and a raffle by Forum members, Thames Gardens supplied the tent, generator and lots of hands.
Friends of the Valley put on a barbeque, DELL Children's Centre provided a forest school event, Kefford's Amusements (Efford Fort/Showman's Guild) provided a bouncy castle, candy floss and refreshments and ice creams and High View School provided games, the barbeque and PA system.
The Heart of Efford Community Partnership provided funds and were on hand to meet the community and tell them more about their work.