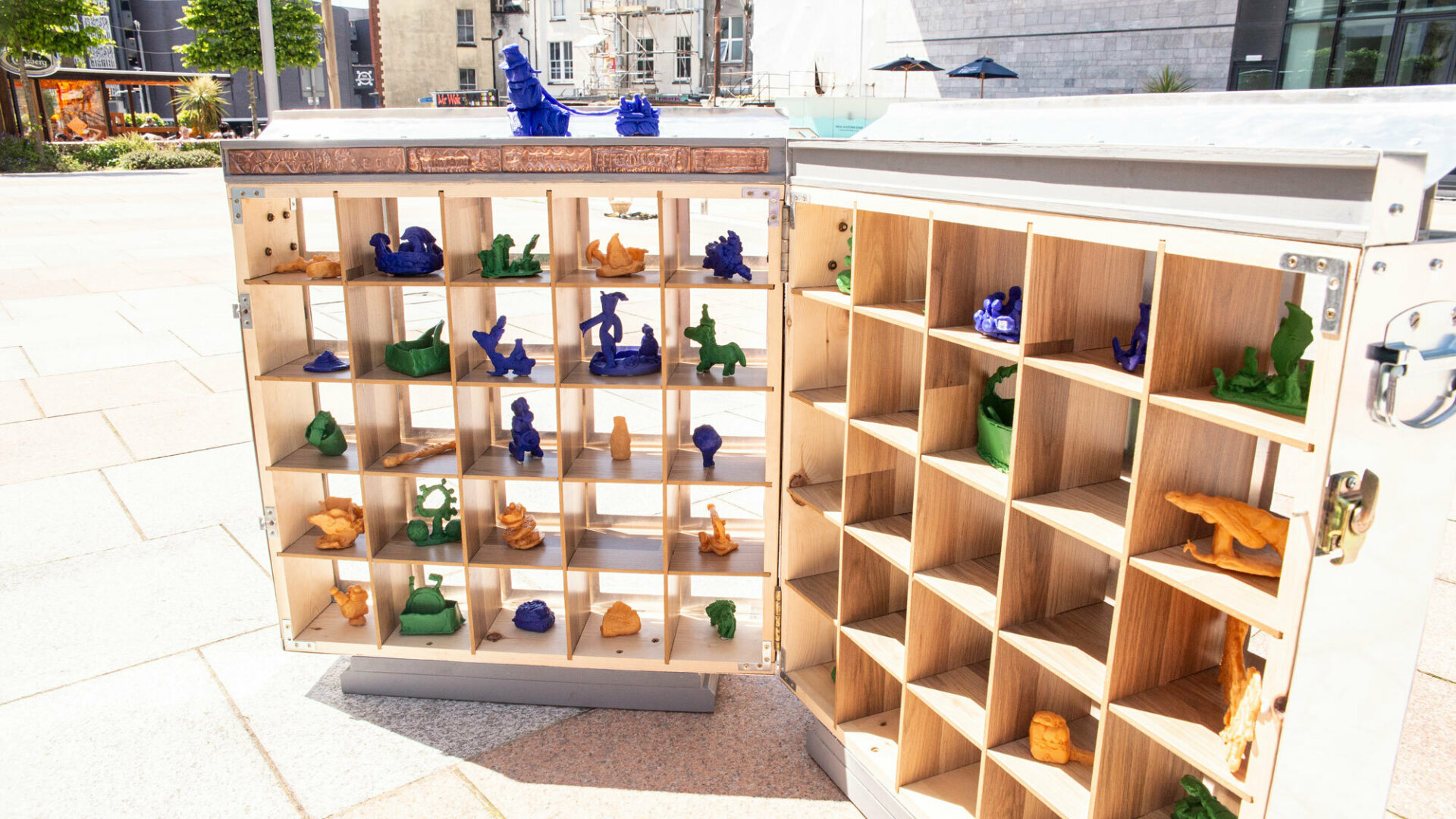 Traveling Museum Of Communities: The Collection
A collection of assets from heritage project Travelling Museum of Communities delivered by High View School in collaboration with Take A Part; taking creative approaches to uncovering stories and amplifying voices in communities that are often not represented when discussing the history of Plymouth.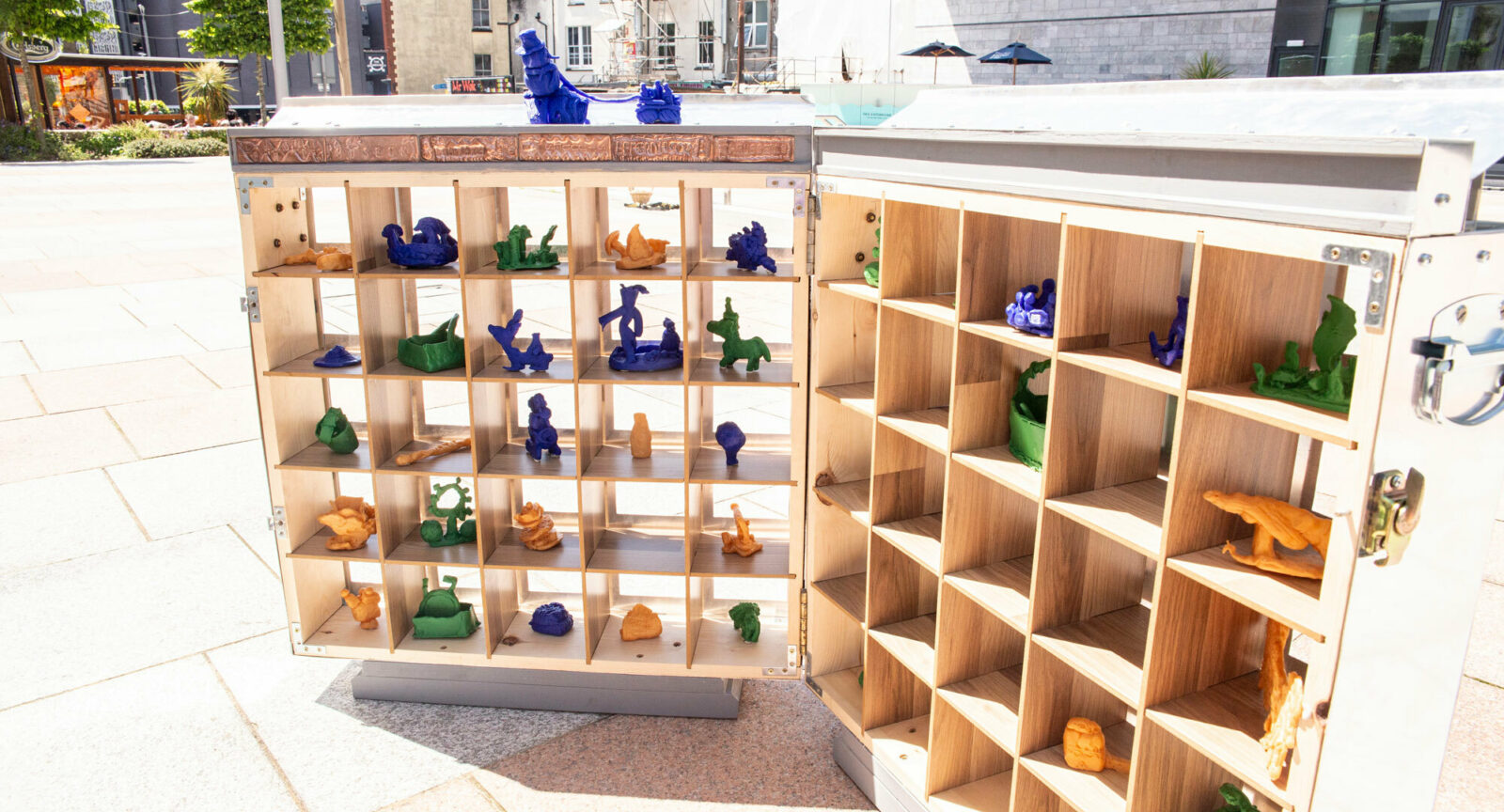 The Collection: Assets and outcomes from the project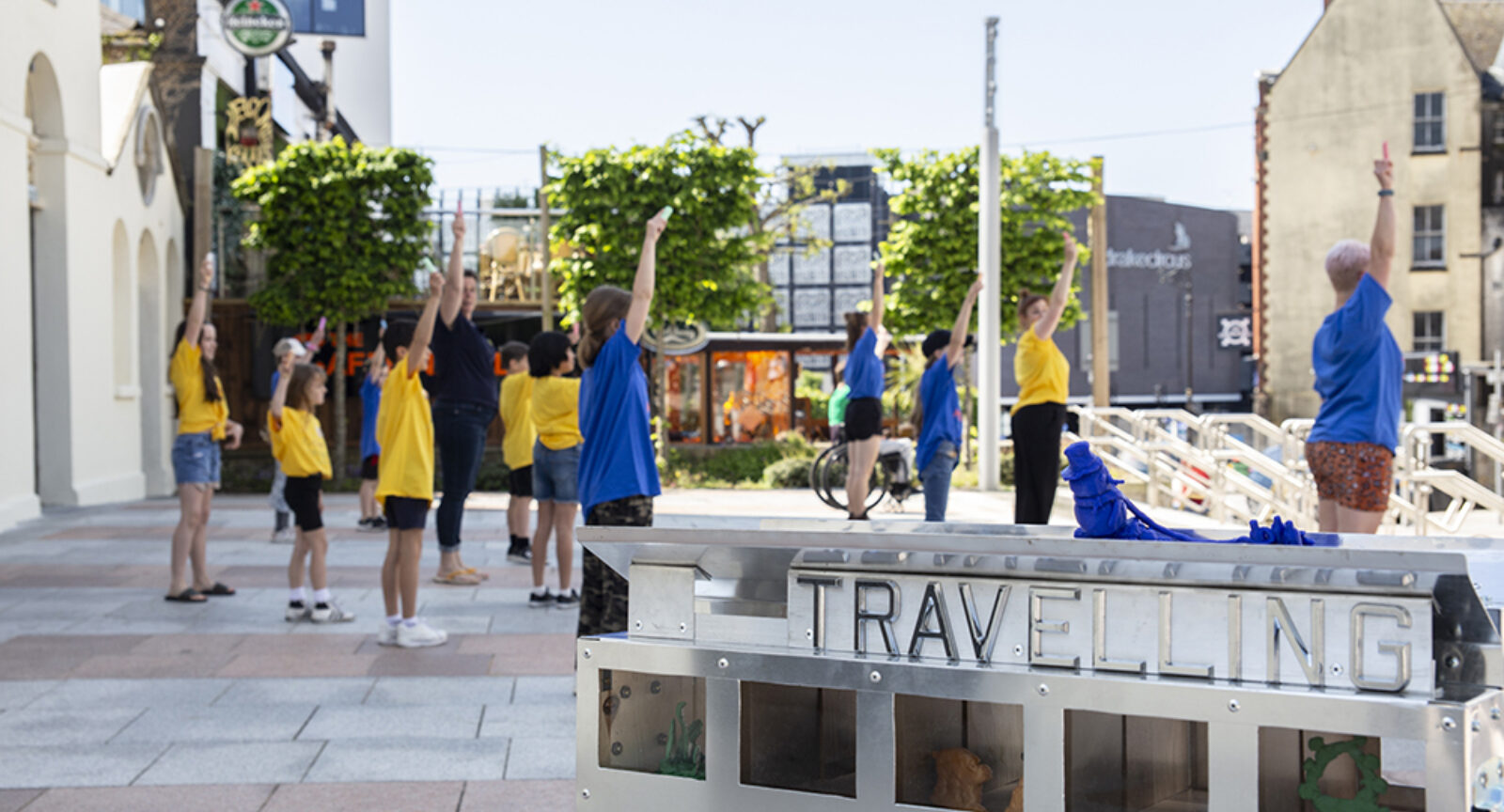 Travelling Museum of Communities was a programme developed between High View School, Take A Part, Salisbury Road School and Whitleigh Community Primary School alongside their respective communities of Efford, St Judes and Whitleigh. Funded by the Heritage Lottery Fund, the project used local communities' built and social heritage to support vulnerable children, parents and families to connect, learn and celebrate diverse identities and enable unheard voices to be represented.

Working with lead heritage facilitator Tom Goddard, Gem Smith and Shelley Hodgson from Take A Part collaborated with students, families and community from the 3 areas to explore aspects of local social and contemporary heritages. Using the research question "What is your favourite community story?" as a jumping off point, underpinned by the themes of memory, story, tradition, family and place, the team and participants met with community groups and local hubs to capture stories and learn more about their shared heritage. A local historian was also enaged to support in uncovering heritage and older facts about each area that wouldn't be gathered via verbatim interviews.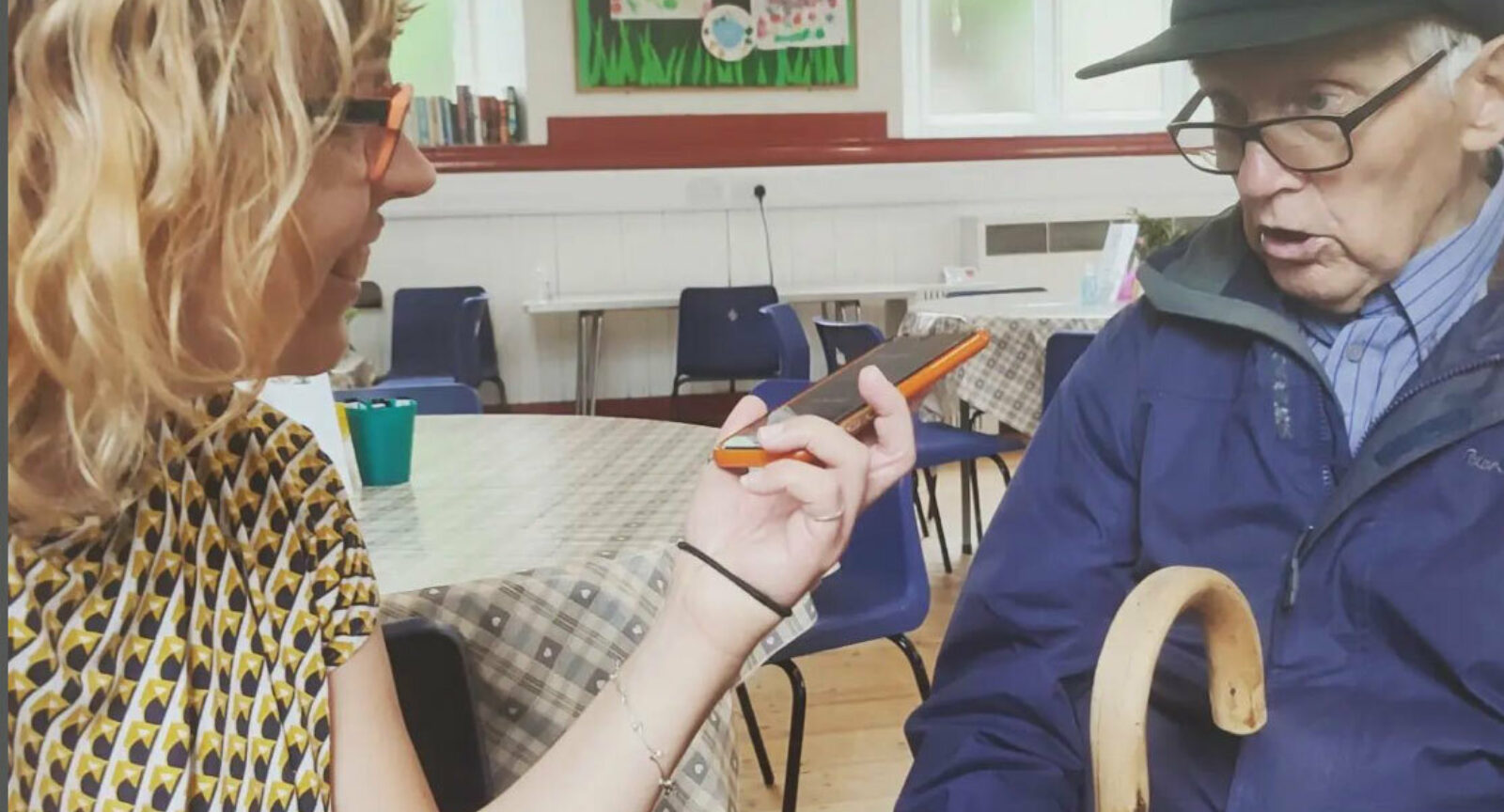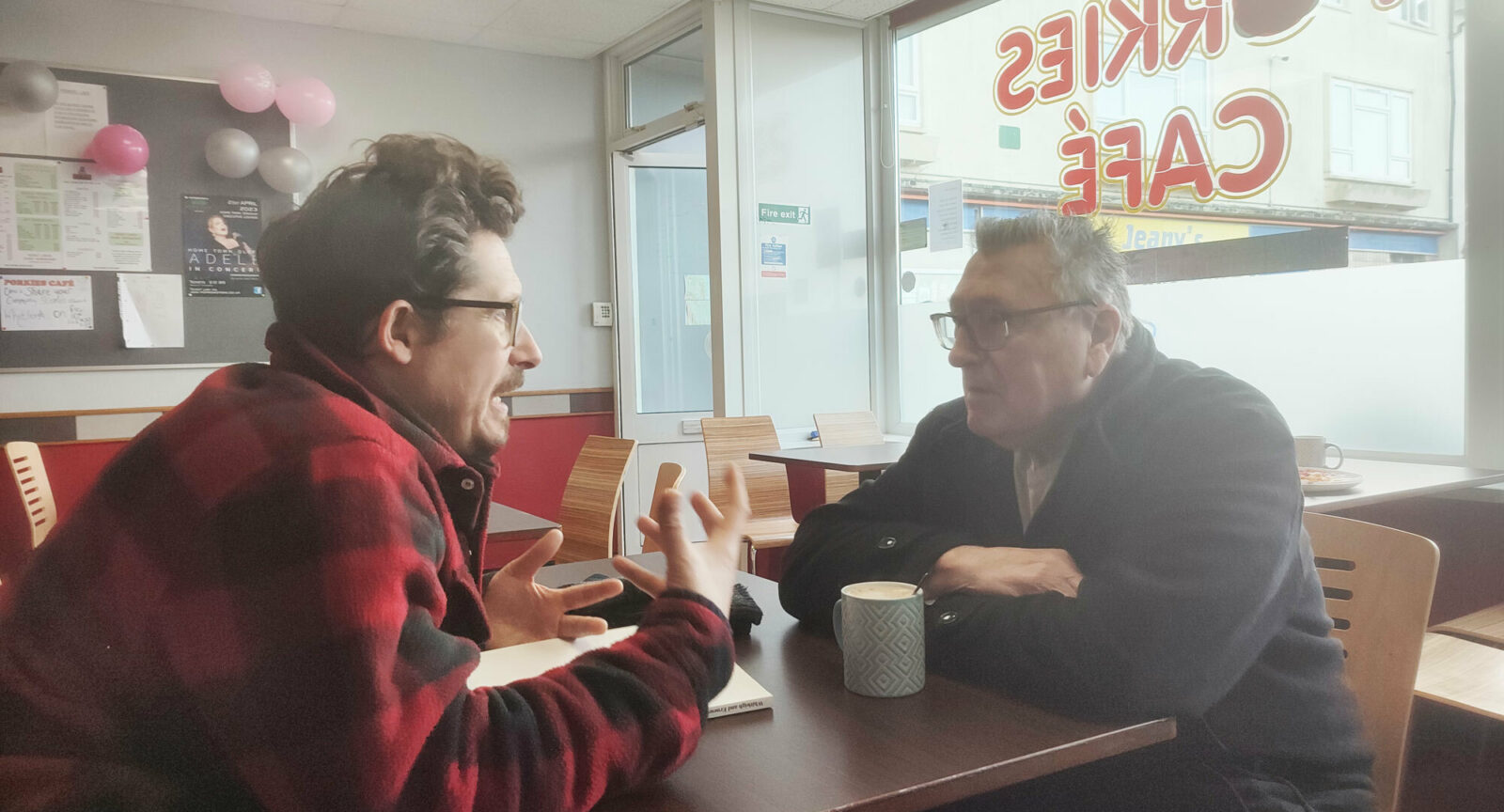 Once gathered, the stories were explored by the children and families involved through retelling, animation and sound recording before being combined to develop objects that represented what has been shared by and collected from the community. These sessions ran monthly across each community and were interspersed with trips to, and conversations with, community partners and groups.
The objects were designed and then made in animation clay before being 3D printed in the Fab Lab at Arts University Plymouth. Deliberately a combination of more than one story, the objects were ambiguous, representing layers of the heritage from each area. Participants developed limericks to accompany each object (as the 'interpretation' for each piece) and each object was captured as a digital animation as well as featuring in a guidebook alongside drawings and text to help explain the heritage behind each one. These objects formed the Travelling Museum Collection.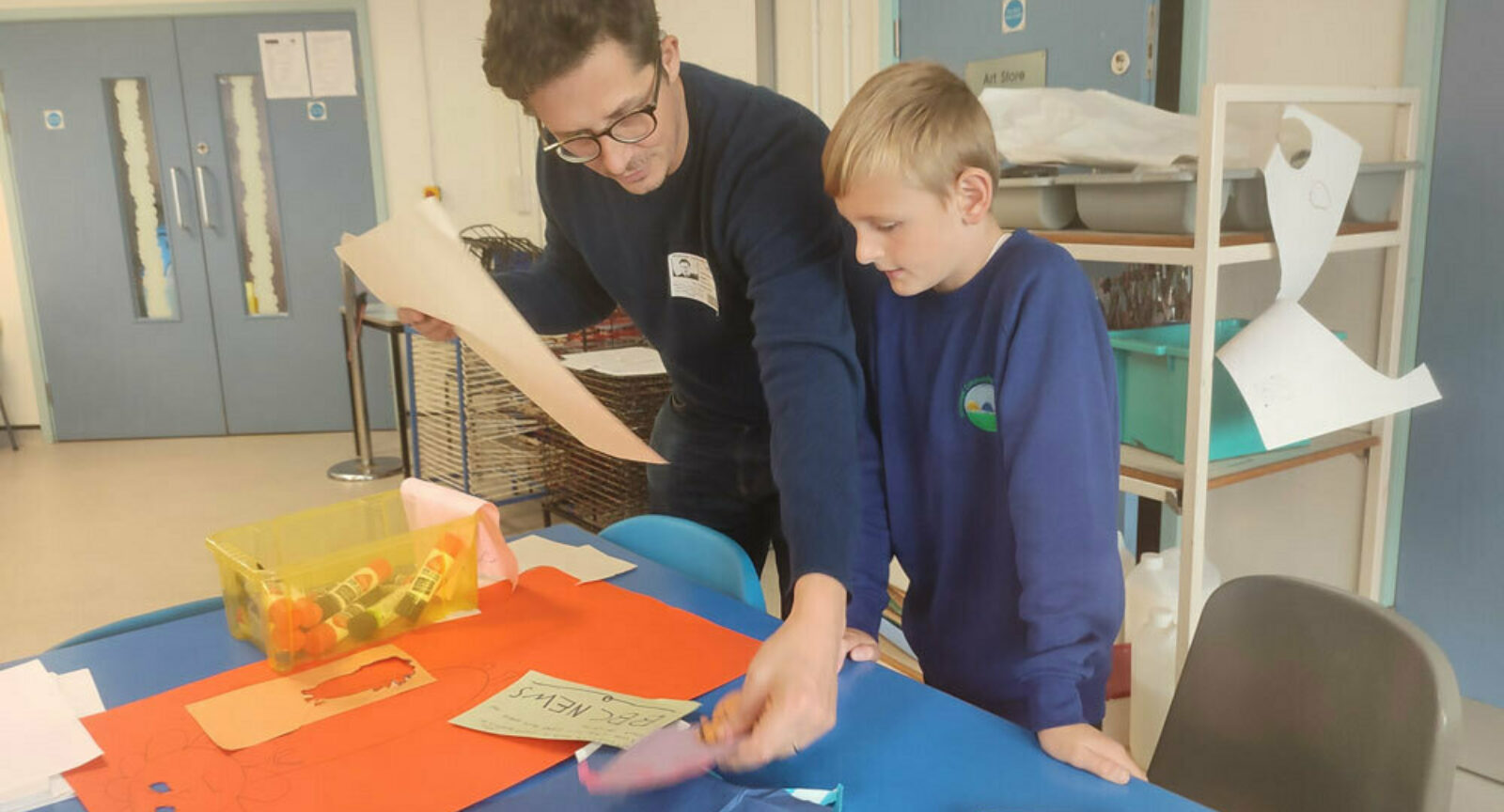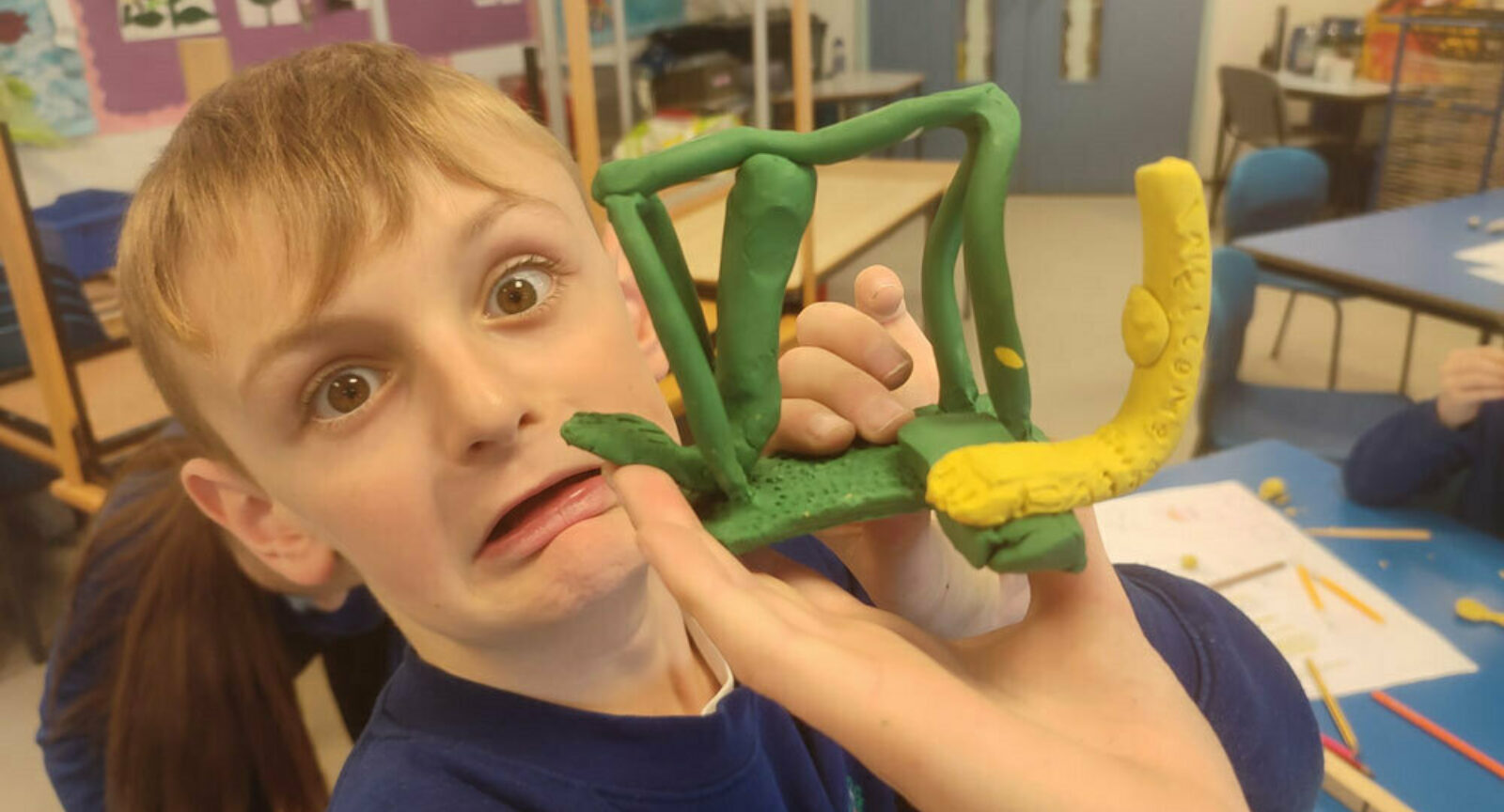 What the museum did for me
"Because we are new to Plymouth and new to Efford this project showed us a bit more about our area and its history and what's gone on in our community, making us feel more aware and part of it"
Crazy Glue member, Efford Vic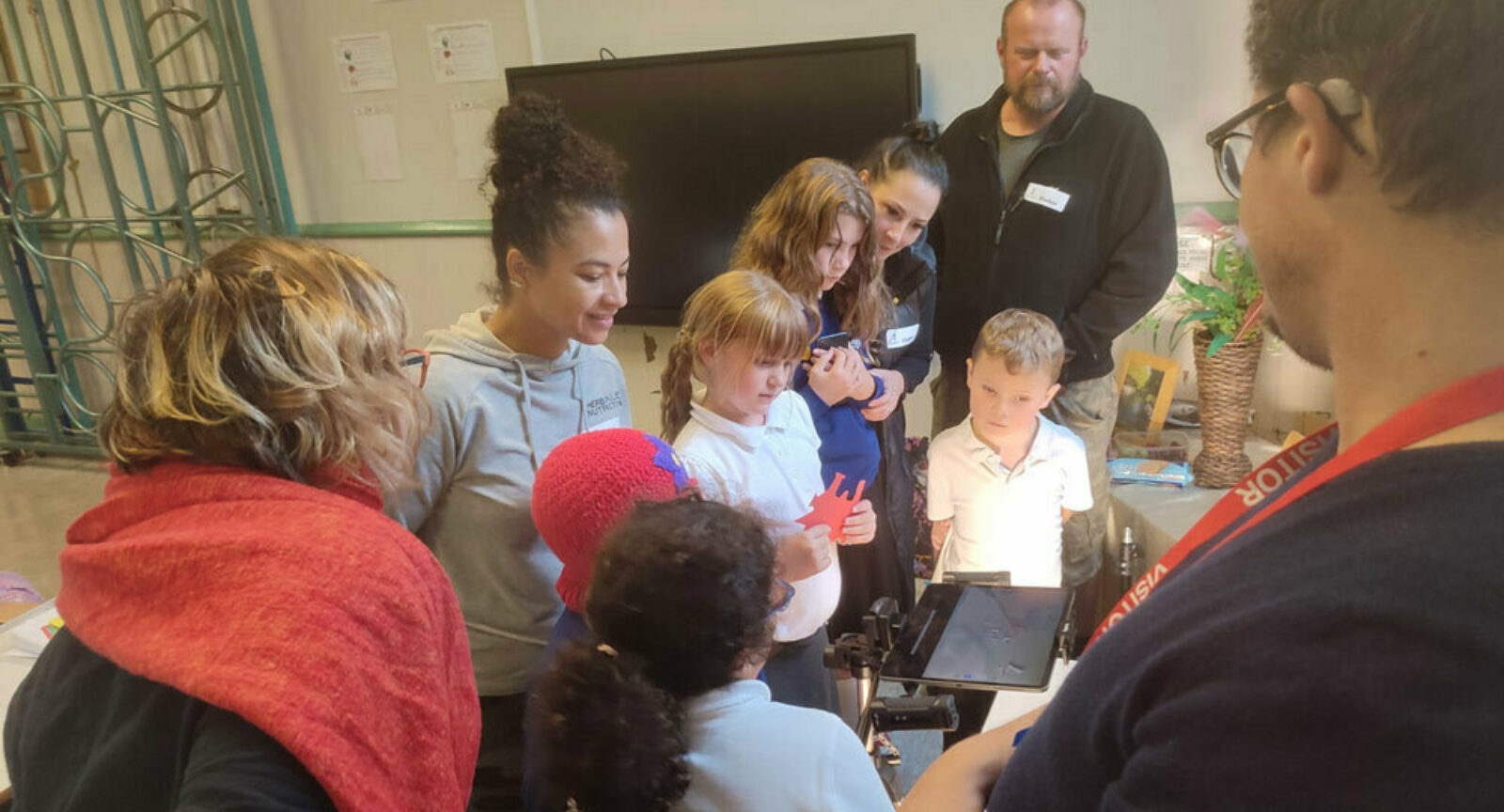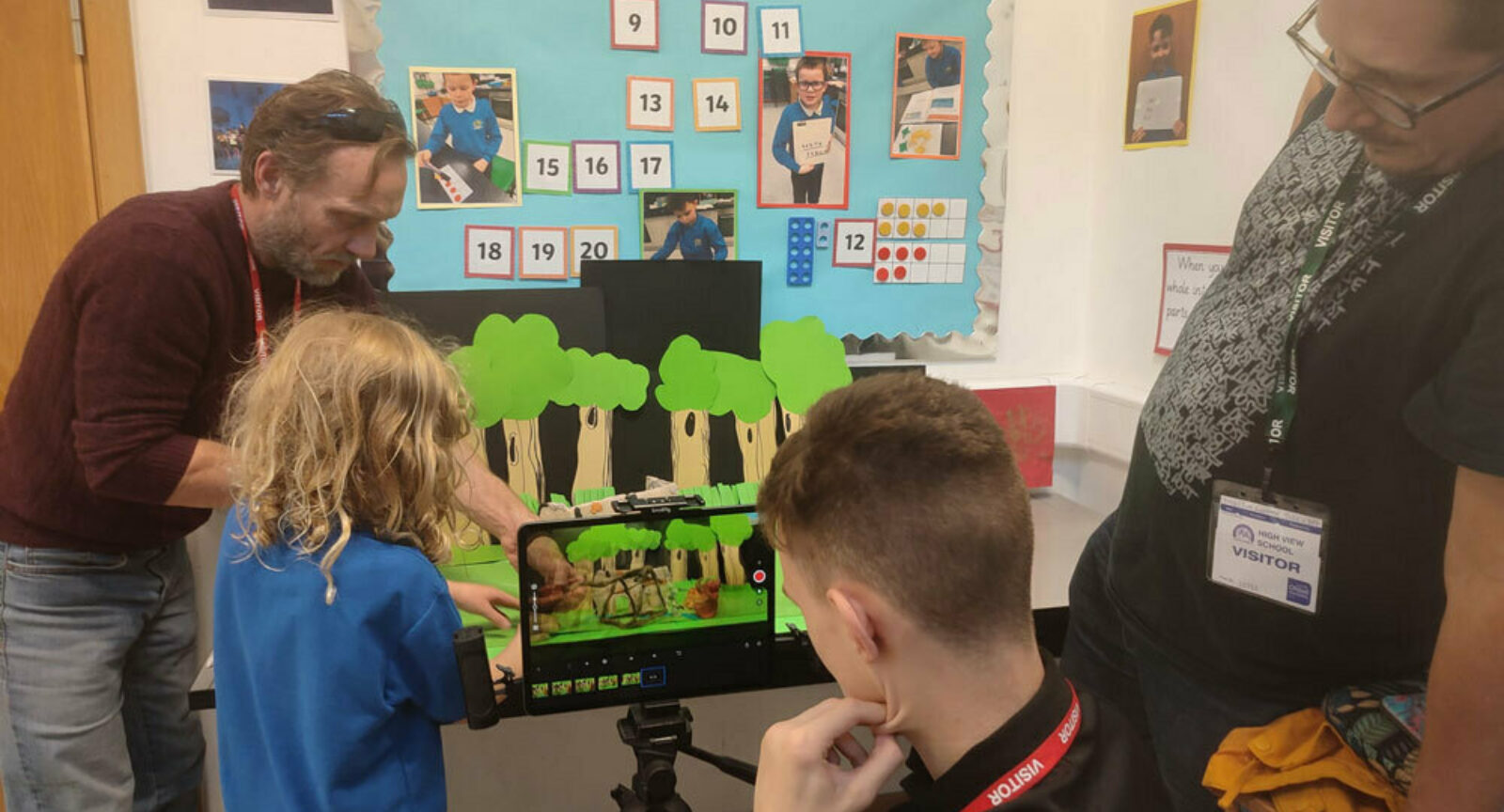 Via an open call artists Thrussells were selected to build the Travelling Museum itself. They worked with a design that incorporated themes of civic pride and nodded to the heritage of Plymouth as a city. They were selected in consultation with the participants who felt that their design would best reflect the project. Plymouth City Council also gave us a Work Place Travel Grant which enabled the purchase of an e-cargo bike on which the Museum could travel.
Once built and filled, the Travelling Museum toured; firstly, down to Plymouth City Centre outside The Box (the city's museum) sharing the stories of what makes these places and people important to Plymouth. This was an important part of the work, amplifying voices that often aren't well represented in a traditional museum setting. Accompanying the museum a set of tshirts, flags, stickers, badges and patches; all designed from drawings and ideas developed with the families and children taking part, were made to help celebrate and identify the museum and the three distinct communities it celebrates.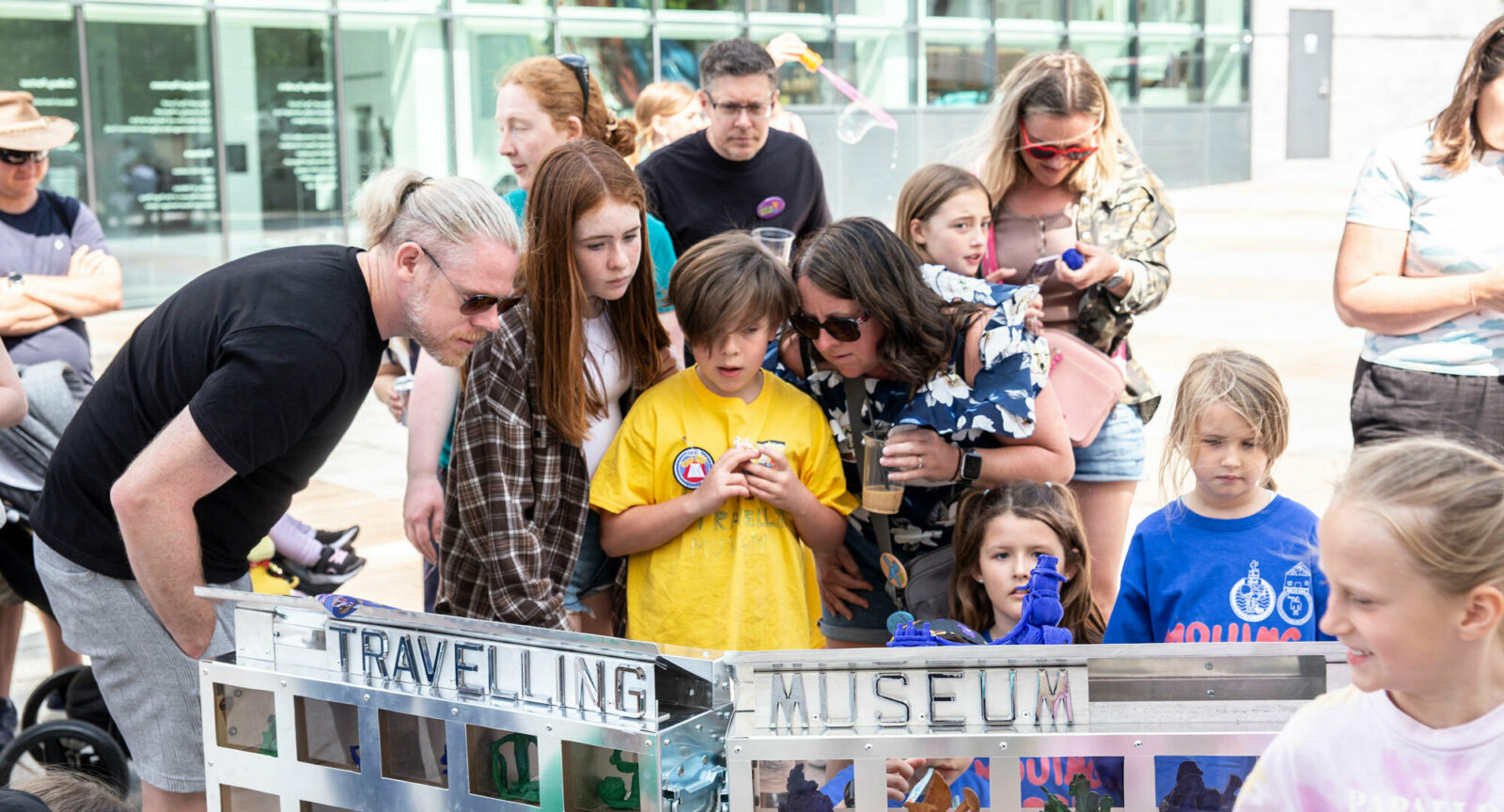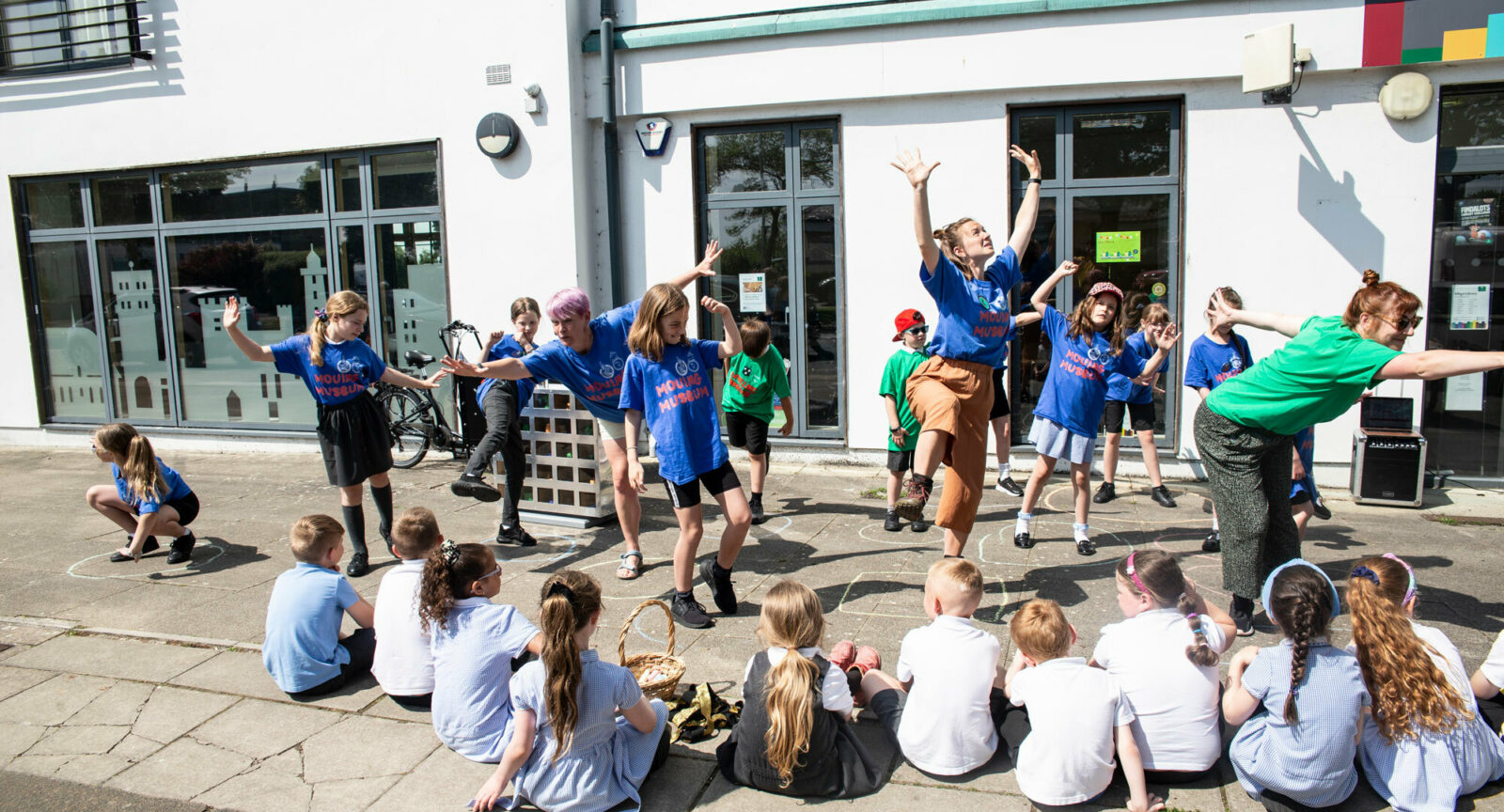 Loved it!
"It is just so brilliant, what a brilliant idea and asset (the museum) to have and share, it's so amazing to see so many of the community stories represented"
Whitleigh Big Local Development Manager Pippa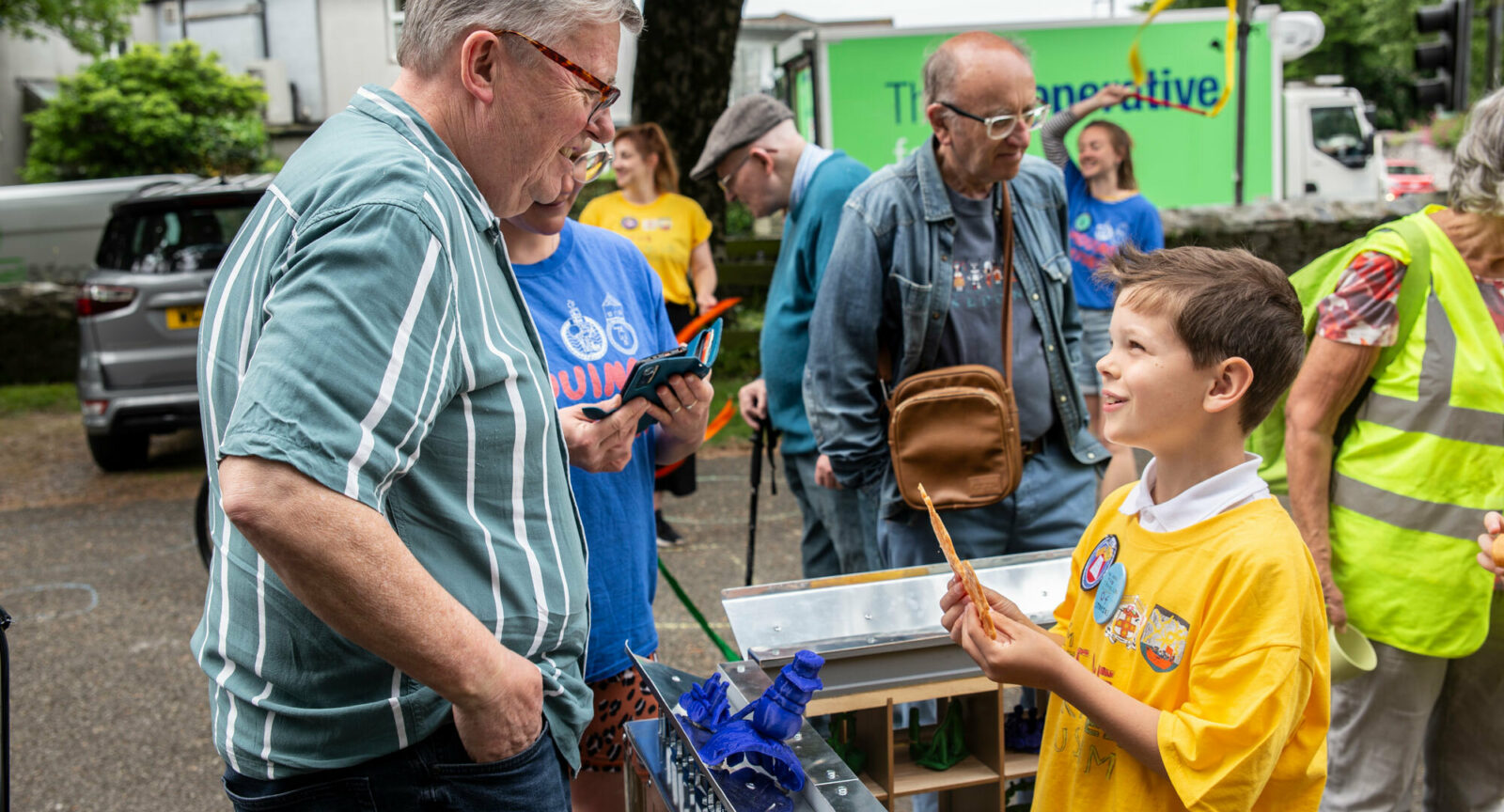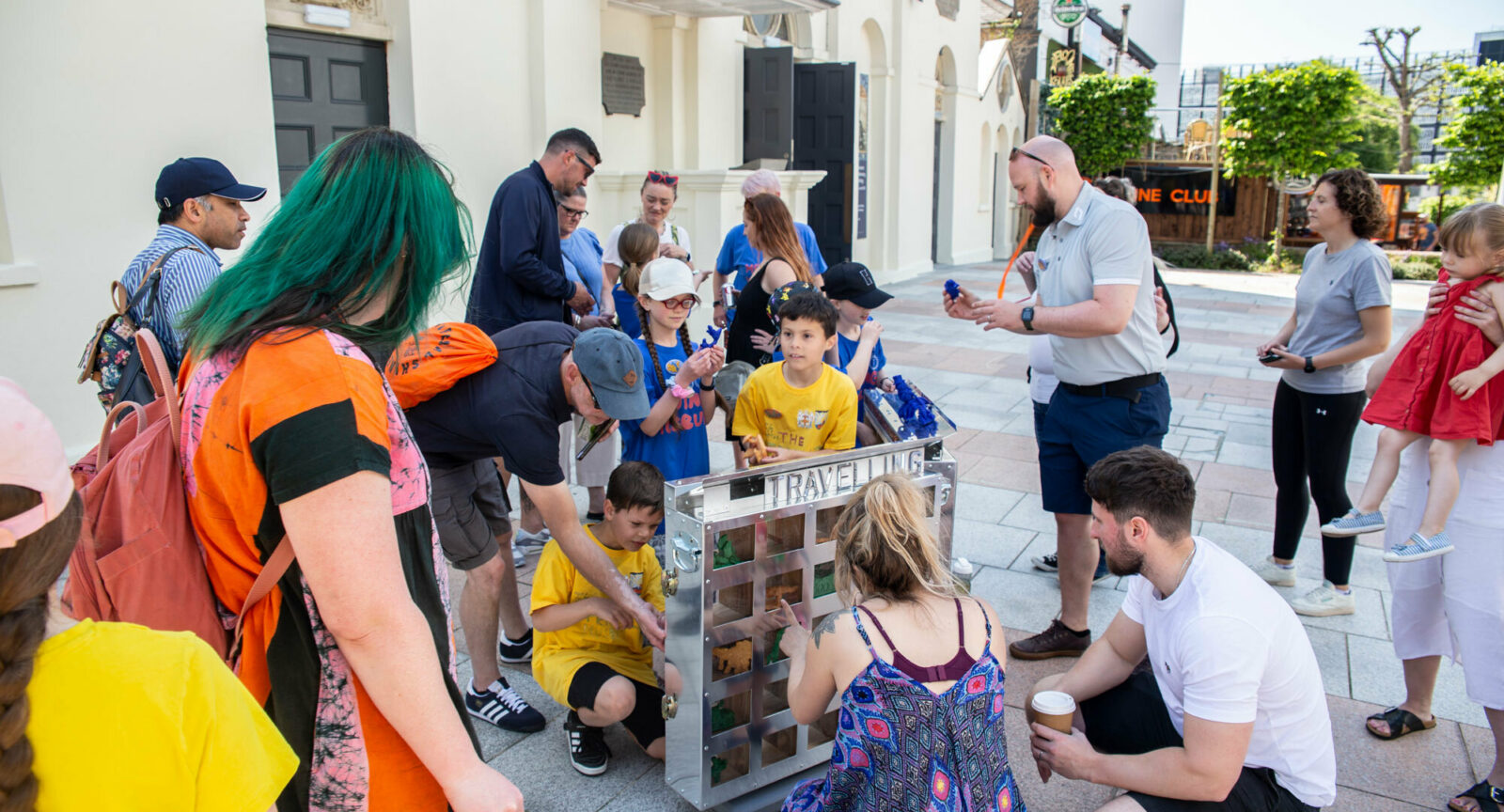 To ensure the museum felt accessible and also to create a celebratory/spectacle aspect to the work Far Flung Dance Theatre collaborated with the team to develop a dance that signified and celebrated the arrival of the museum whilst also further offering interpretation of the objects in the museum. Alongside devising a dance piece Far flung also developed an original score to accompany the performances. The dance and sound piece also reflected the wider aspects of the programme; thinking about a non-traditional way to capture and represent heritage, breaking down the barriers to accessing heritage and supporting members from those communities involved in the project to feel valued, represented and seen.
Following touring, the museum and its contents are spending time in each school reception area to be shared with each community, partner organisations who've become involved during the course of the project have also taken opportunity to host the museum at events including 'Our Efford' (May 2023) and the 'With Flying Colours Festival' (June 2023).