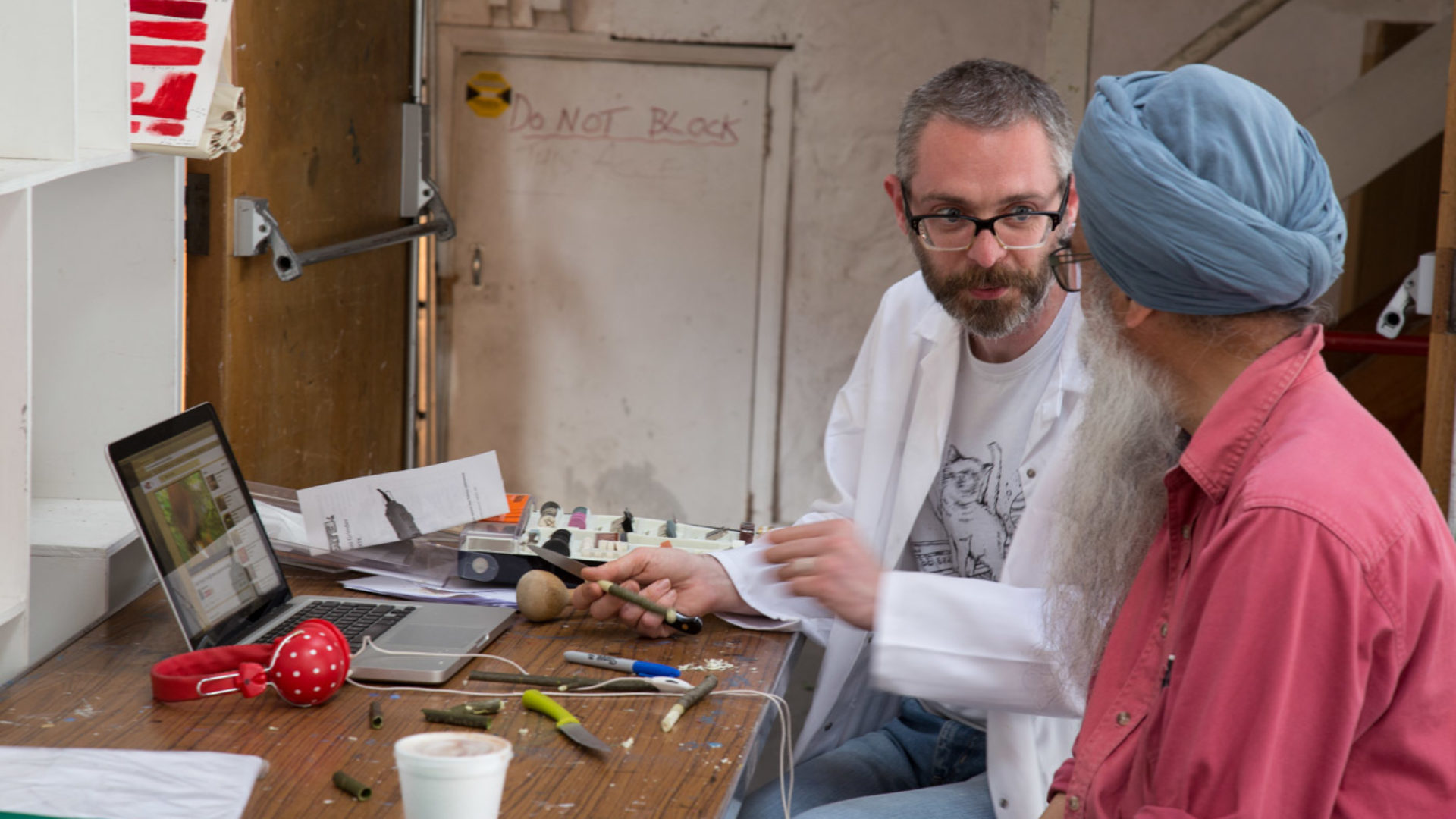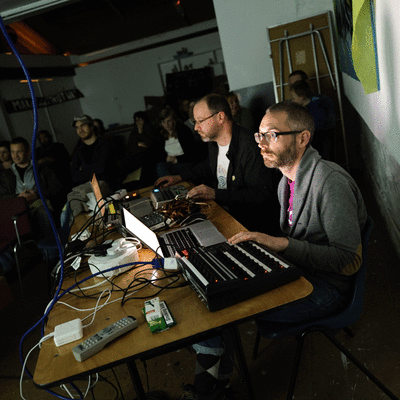 Neil Rose
Neil is an expert on sound art and has worked with Take a part on Efford FM, Take a Party and Nowhere FM.
Neil has worked with Take a part on Efford FM, Take a Party and Nowhere FM. An expert in working and experimenting with sound art Neil has collaborated with Mark Vernon to gather and produce content for Take a Part's various radio projects and also supported on all broadcasting for the events.
Neil Rose is a sonic artist and academic who specialises in electroacoustic/acousmatic music, live performance, film, animation and design.
He studied sonic arts at Middlesex University, is a key member of Plymouth's premier experimental sound event: Café Concrete, and lecturer in sonic arts at Plymouth College of Art.
A successful recording artist, in 2009-2010, publishing a solo album on Onec records, a publication and album from a solo show held in Plymouth's Gallery, a solo album published by Café Concrete records and had work internationally distributed and reviewed by The Wire magazine.
Neil frequently undertakes collaborative projects, working with Tim Dickinson as Got Any Rice (commissioned 2010 by Testing Grounds, Brighton), produces sound works for live artist Tom Marshman (Move over darling and Shop residency), is a member of improvisation trio ELM-K (also published on Café Concrete) and for a time was a member of Croatian Goth/metal band: The Old Ones (the work 'Nyarlathotep' published by 9Productions).
Neil Rose is an experienced radio producer and sound designer more recently producing content for both Eat music and Efford FM (community radio), as well as being a long-standing contributor to Plymouth Art Centre's Freesound FM.
He has performed at all the major sonic arts festivals in Plymouth: Sonic Arts Expo (07), Penninsula Arts Contemporary music festival (09), as well as being commissioned by The University of Plymouth as part of their Rescoring the Silent season (as ELM-K), The Vox Box project and The Fragmented Orchestra.
Neil Rose is a proud resident and works tirelessly to ensure appropriate representation of sound art and experimental music within Plymouth and across the Southwest.
Communities I've worked with