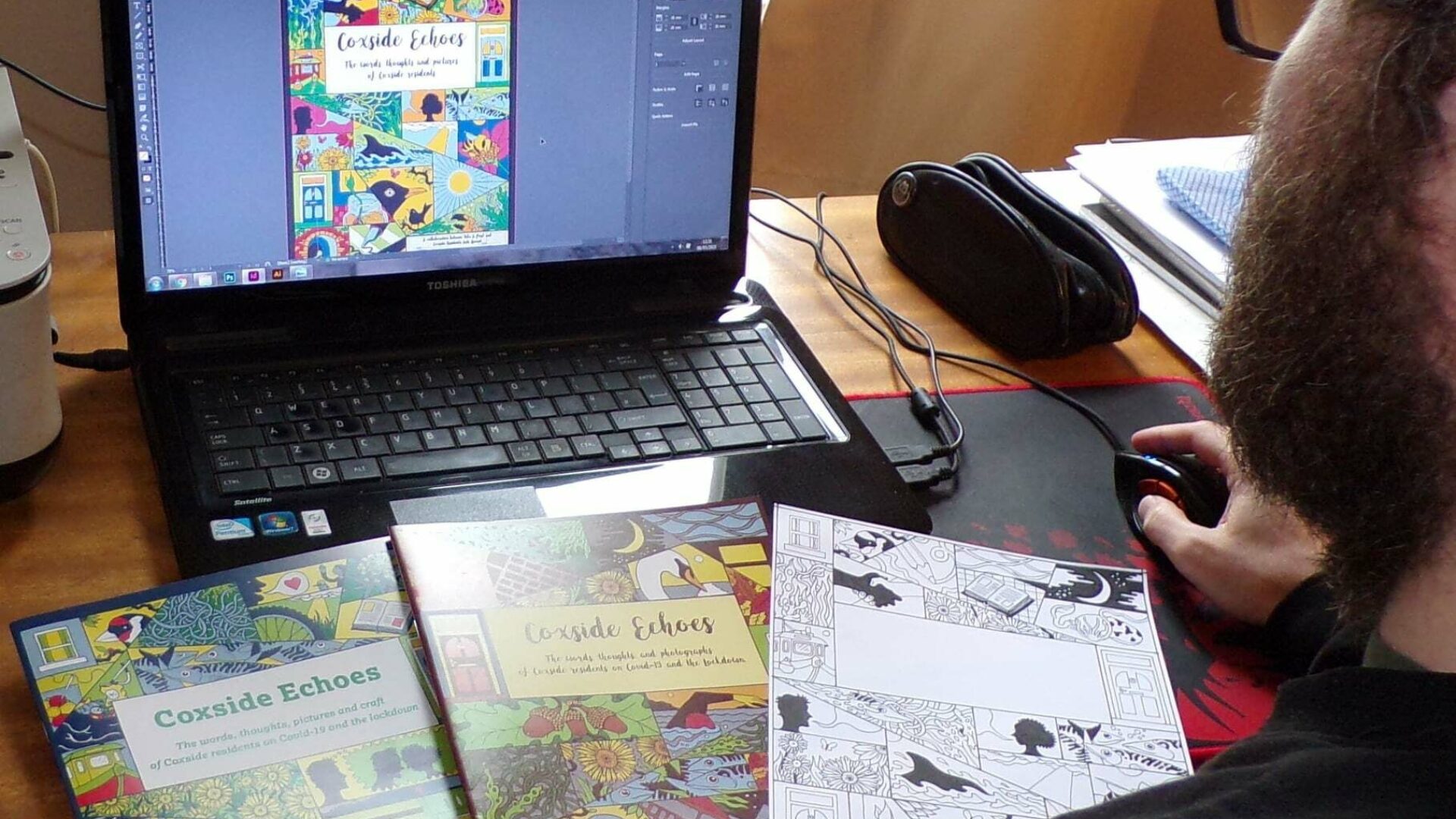 Community-led publishing project
A community based publishing project that explores writing as a tool to connect people, build skill and develop community based publications in two Plymouth and one Cornish area.
Community Press engages local people and enables them to have a say on what is happening in their neighbourhood. The community-led publishing project explores writing as a tool to connect people, build skills and develop community based publications. Via recent projects zines have been published for two areas in Plymouth, Stonehouse voice and Coxside Echoes, and one zine, Dasson, running in southeast Cornwall. Each edition contains submissions from local residents, artists, business and organisations in each neighbourhood.
Developed in partnership with established community newspaper, The Stonehouse Voice CIC, the Community-Led Publishing Project now reaches three communities: Plymouth neighbourhoods Stonehouse and Coxside, and The Rame Peninsula in Cornwall. Editions, when published, are delivered to residents and businesses in each local area.
Workshops within the project help upskill community members and give contributors inspiration, themes or ideas for written content. There are also opportunities for contributors to submit photographs or artwork that they would like to see published in their local zine within the project.
Community members are employed as community producers, community editors, and community designers so the work is developed and owned by each place and the skills developed stay on the ground with those people involved.
TAP were commissioned to support Creative People and Places to test this community-led publishing model at their 2021 conference, People Place, Power. Our Community-led publishing project is supported by the The National Lottery Reaching Communities Fund.