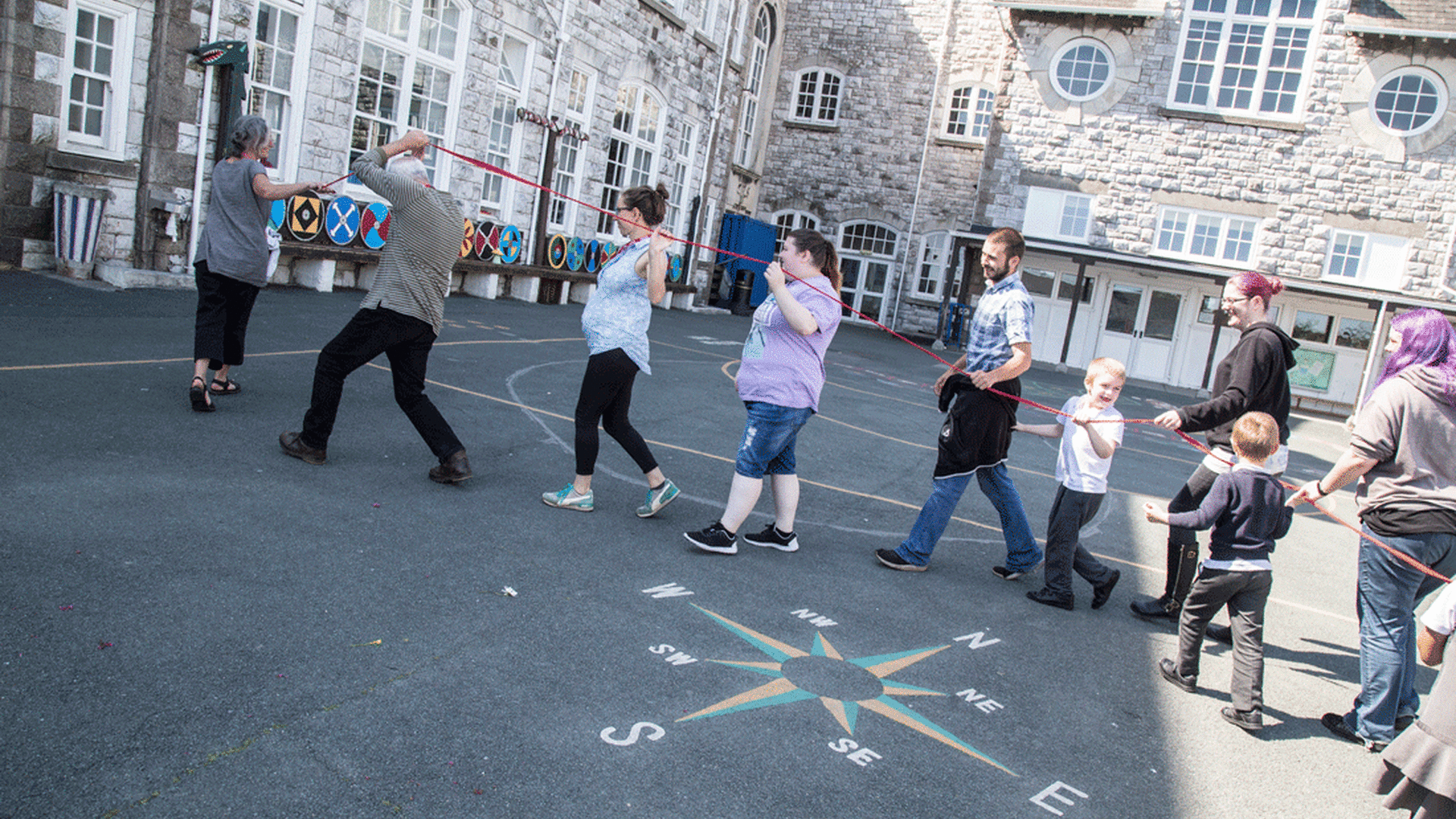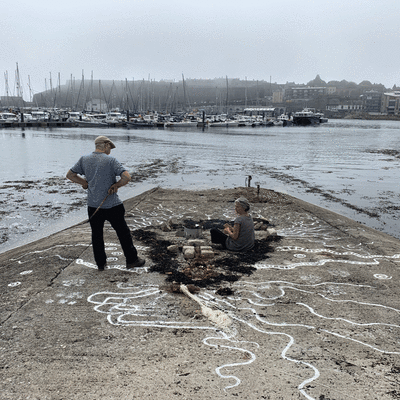 Crab and Bee
Crab and Bee worked with Take A Part on the Reverberations project with their commission 'Plymouth Labyrinth'
Crab & Bee are a new collaborative duo, whose main focus is to explore and reveal the secrets of everyday spaces through artworks, publications, readings, scryings and performances. They address spaces of exclusion, amnesia, crisis and marginalisation by creating art works which include painted poems, performances, maps and guides that facilitate others to connect to their terrains.
Phil has been active since 1998 in creating site-specific performance, particularly in relation to walking, and publishing handbooks for others to develop their own practices. Helen has an ambulatory 'Practice-as-Research' practice that informs her painting, poetry, video-making and exhibitions. Together they have 30 years combined experience of creating site-specific walking-based artworks, handbooks, readings, exhibitions, t shirts, and performances.
Crab & Bee's project 'Plymouth Labyrinth' explored Plymouth through various myths: Ariadne's red thread, Gogmagog of the Leap, and Albina of Teats Hill, Mother of Albion.
In their workshop with Crazy Glue they explored the notion of myths, storytelling and monsters to create beings and drawings.


Communities I've worked with