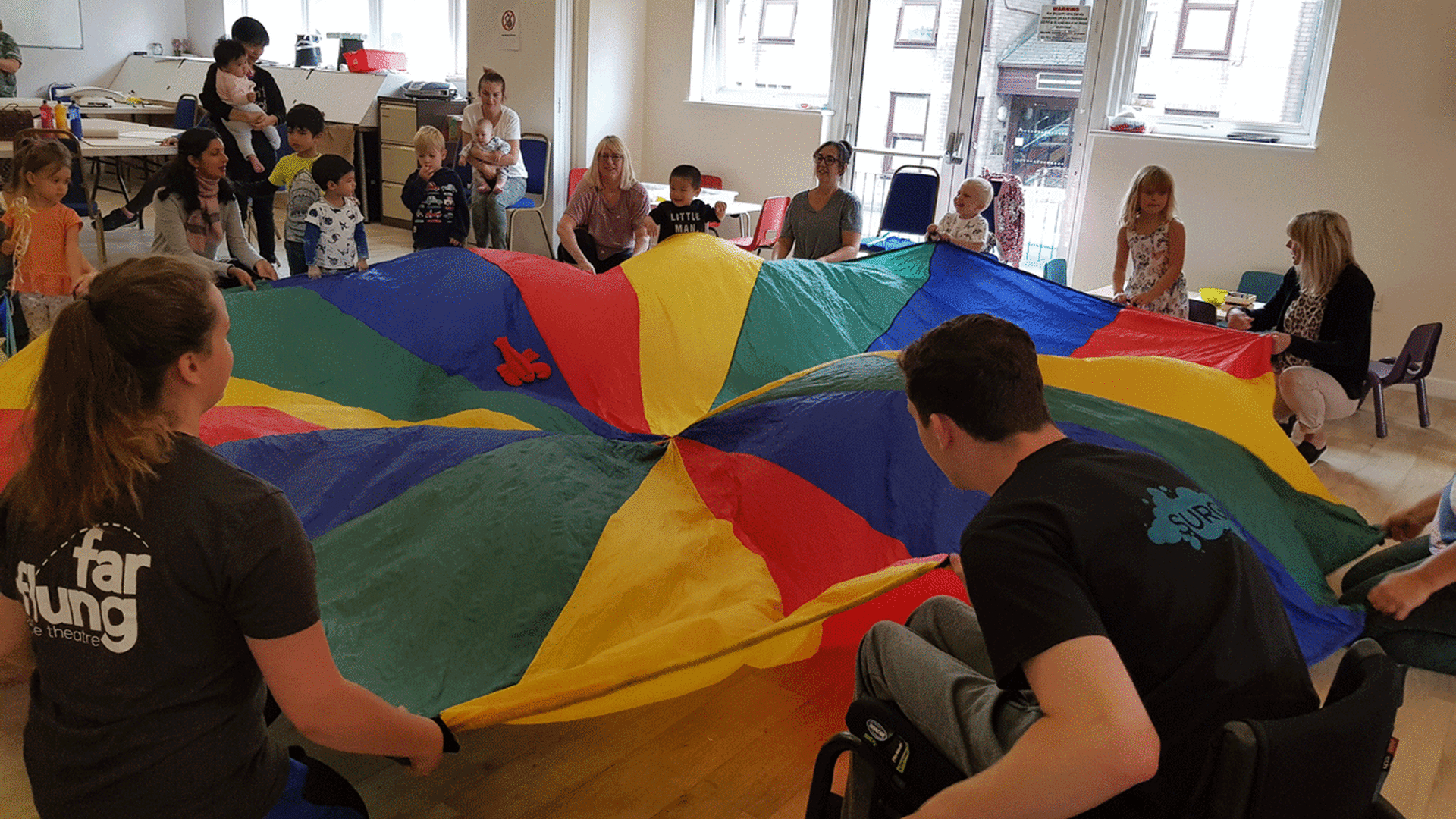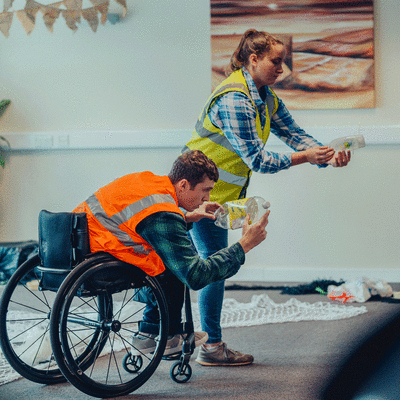 Far Flung Dance Theatre
Far flung Dance Theatre worked with Take A Part on the Reverberations project with their commission 'All At Sea'
Far Flung Dance Theatre is a professional integrated dance theatre company based in Plymouth. The company is a collective of disabled and non-disabled dancers, actors, musicians and performers.
Over 2019 Far Flung delivered Tidal Surge - a community engagement project animating a positive environmental message through dance, theatre, singing and storytelling for disabled people based in Plymouth.
The project involved community and professional performances, beach cleans and social events, and was based in and around the National Marine Aquarium in Plymouth. The themes of this work helped inspire Far Flung's commission for Reverberations 'All At Sea'
Far Flung worked with the Crazy Glue arts group helping them to explore under-the-sea themes, using shadow-play to tell stories. The group had a go at story writing, puppet making and sound effects to create their very own Tidal Surge Story.
The workshops Far Flung ran at Prince Rock School helped influence content for their final performance which was shared in the National Marine Aquarium as part of Plymouth Art Weekender 2020. Alongside Crazy Glue community members from the East End Resource Centre and parents and children from Nomony children's centre also fed into the ideas and themes for 'All at Sea'.
Communities I've worked with