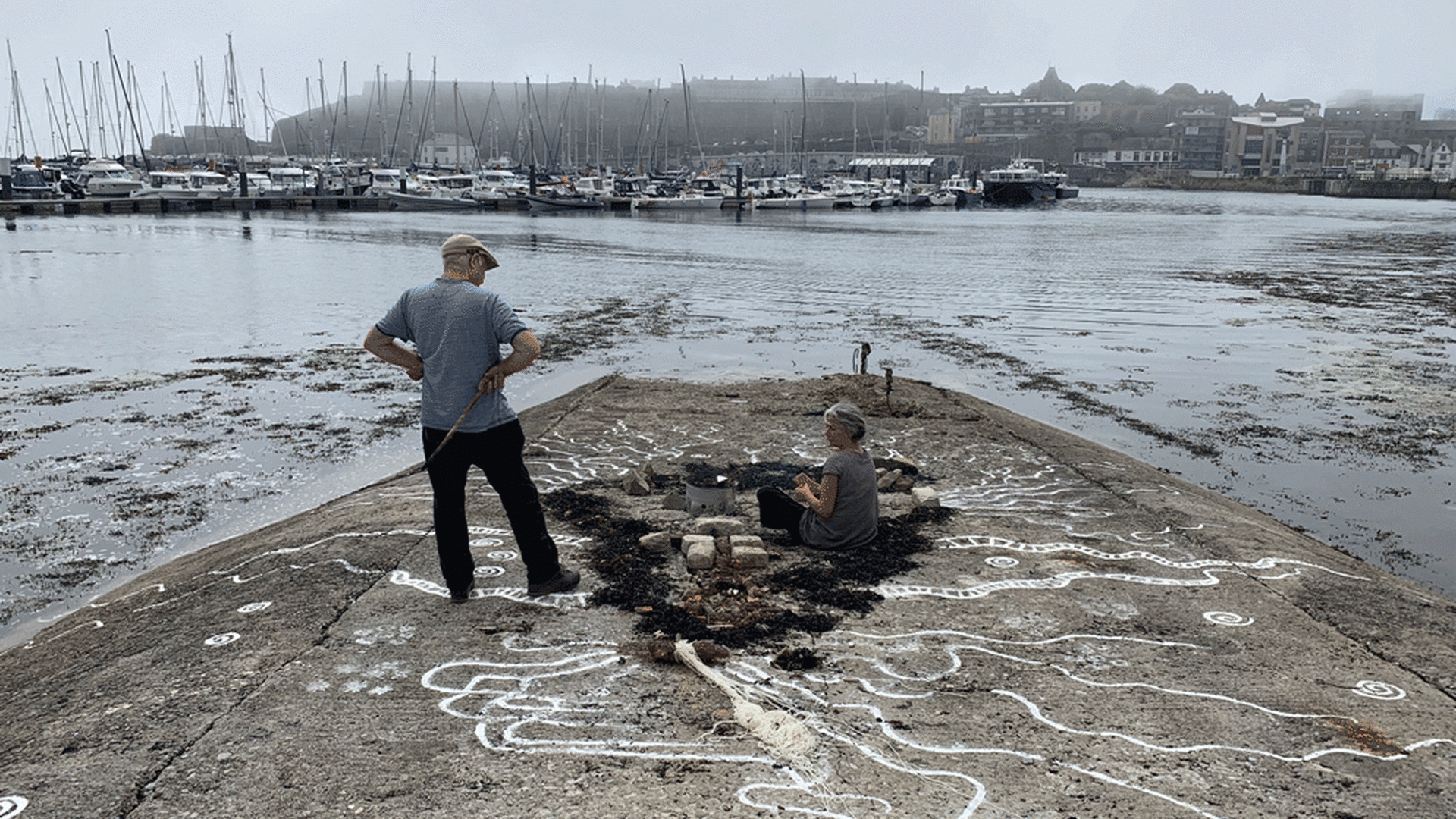 Plymouth Labyrinth
A Reverberations commission: A project gathering local legends and myths and creating a zine, commissioned as part of our Reverberations project.
During early summer 2019 artists Crab and Bee worked with Take A Part on a commissioned piece in Teats Hill. It was part of Take A Part's work in the East End of Plymouth on the Heritage Lottery Funded project Reverberations. In the lead up to city-wide reflections on the 400th anniversary of the sailing of the Mayflower to North America.
Crab and Bee were invited to develop their stories and direction for their project via a workshops with the Crazy Glue art group of children and parents from Prince Rock School and a durational installation at Teats Hill, which was open for the community to interact with.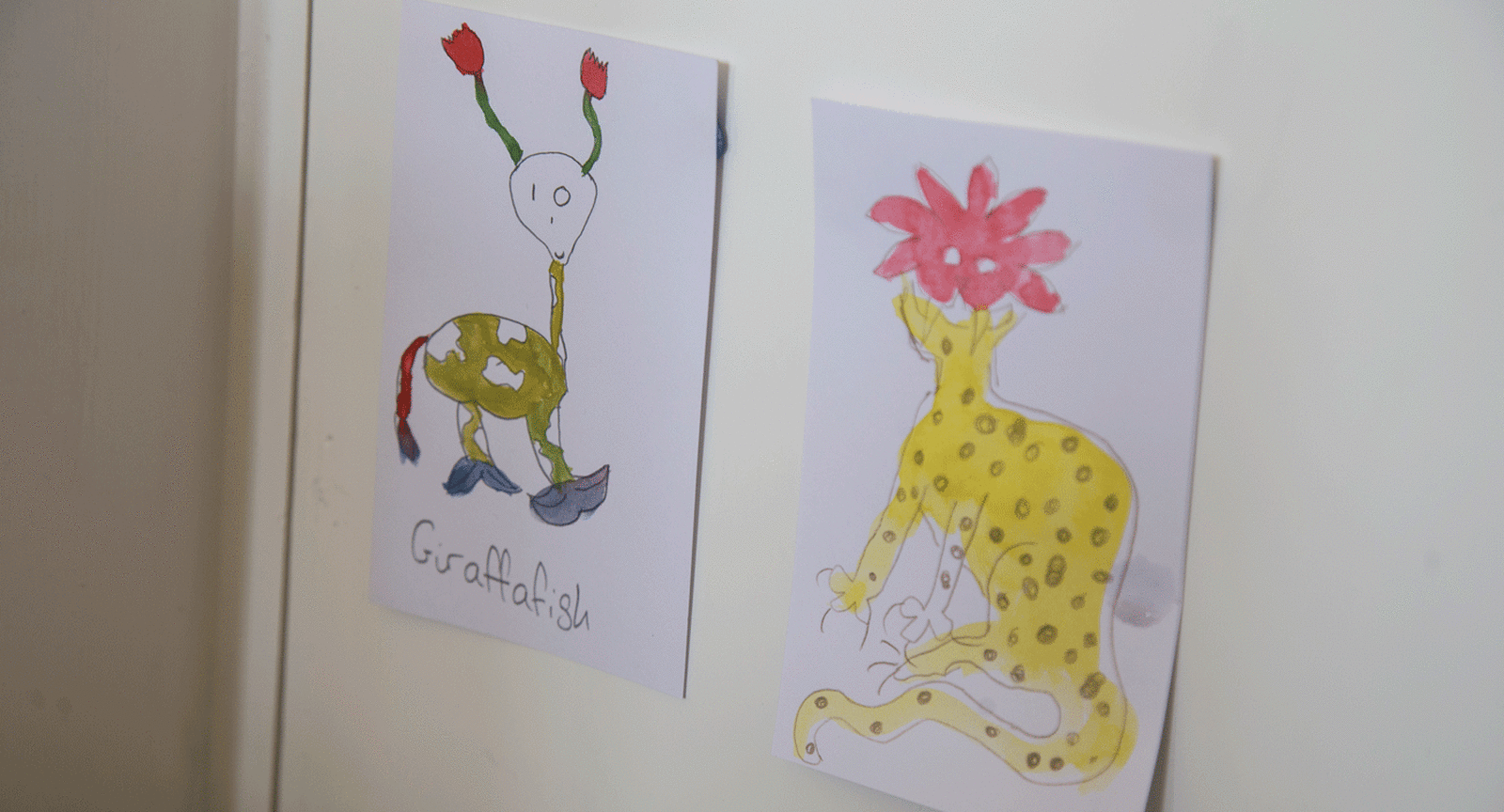 During their workshop with Crazy Glue Crab and Bee explored traditional myths like The Minotaur. They took a red rope and physically explored what travelling through the labyrinth might have felt like.
They also played a game where drawings are created collaboratively via folding, passing and adding on 'blind' to what others have drawn before you, asked the group to develop their own drawings and ideas for monsters and created creatures. Many magical and mythical creations were made.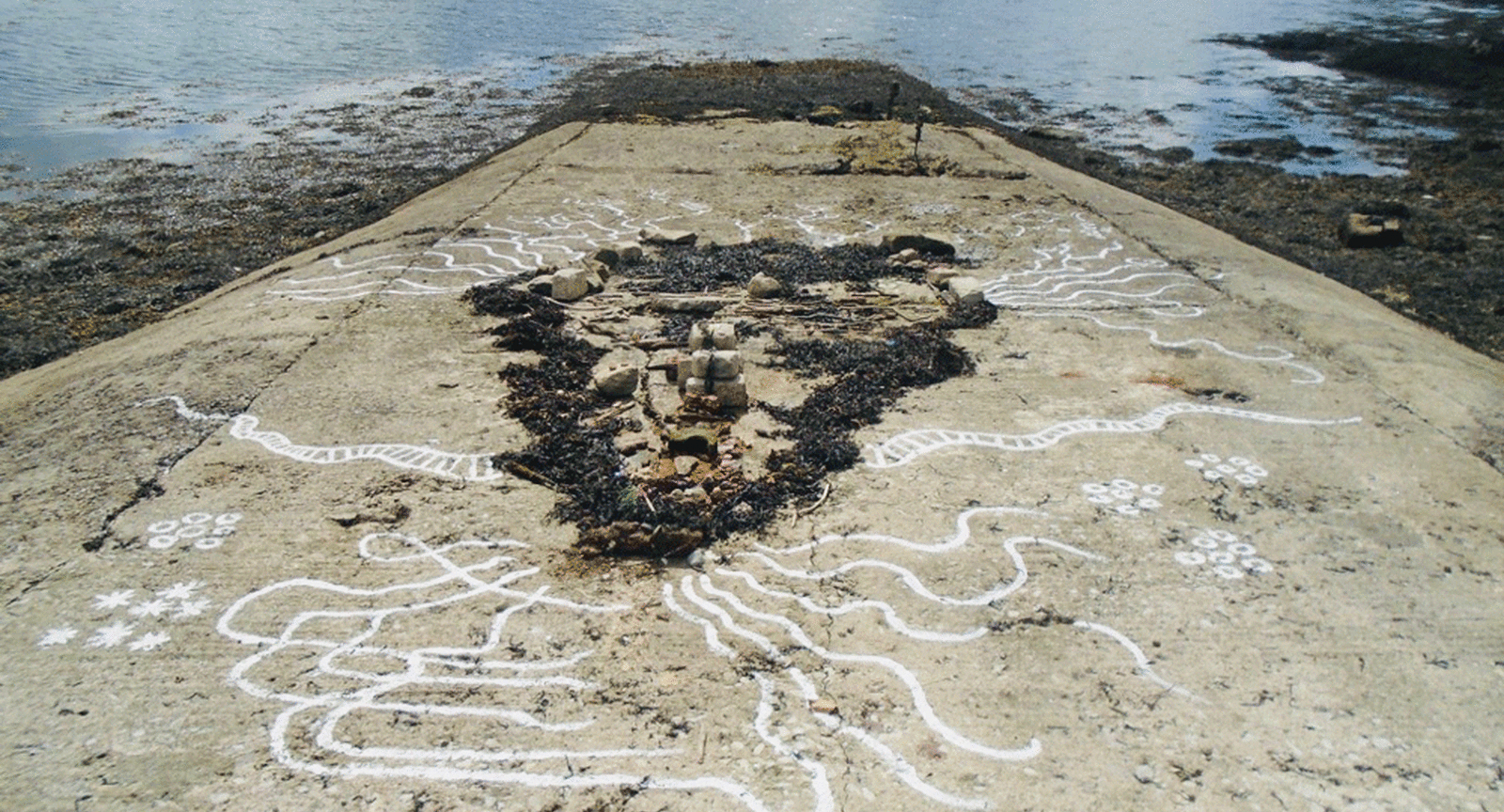 Once in residence at Teats Hill on the slipway Crab & Bee explored Plymouth through various myths: Ariadne's red thread, Gogmagog of the Leap, and Albina of Teats Hill, Mother of Albion. They used a variety of materials and mediums to explore the stories and offer invitations for the community to have a look or take part.
These offerings included leaving pieces of the story in the community nearby to the slip way site for people to find, creating a visual installation on the slipway for people to see and respond too and the opportunity to sit with Crab and Bee and create small objects connected to the stories.
The week long residency culminated in a very visual and full slipway, ideas, images and writing from the week were captured to produce a zine reflecting what had happened and what was explored and discovered.