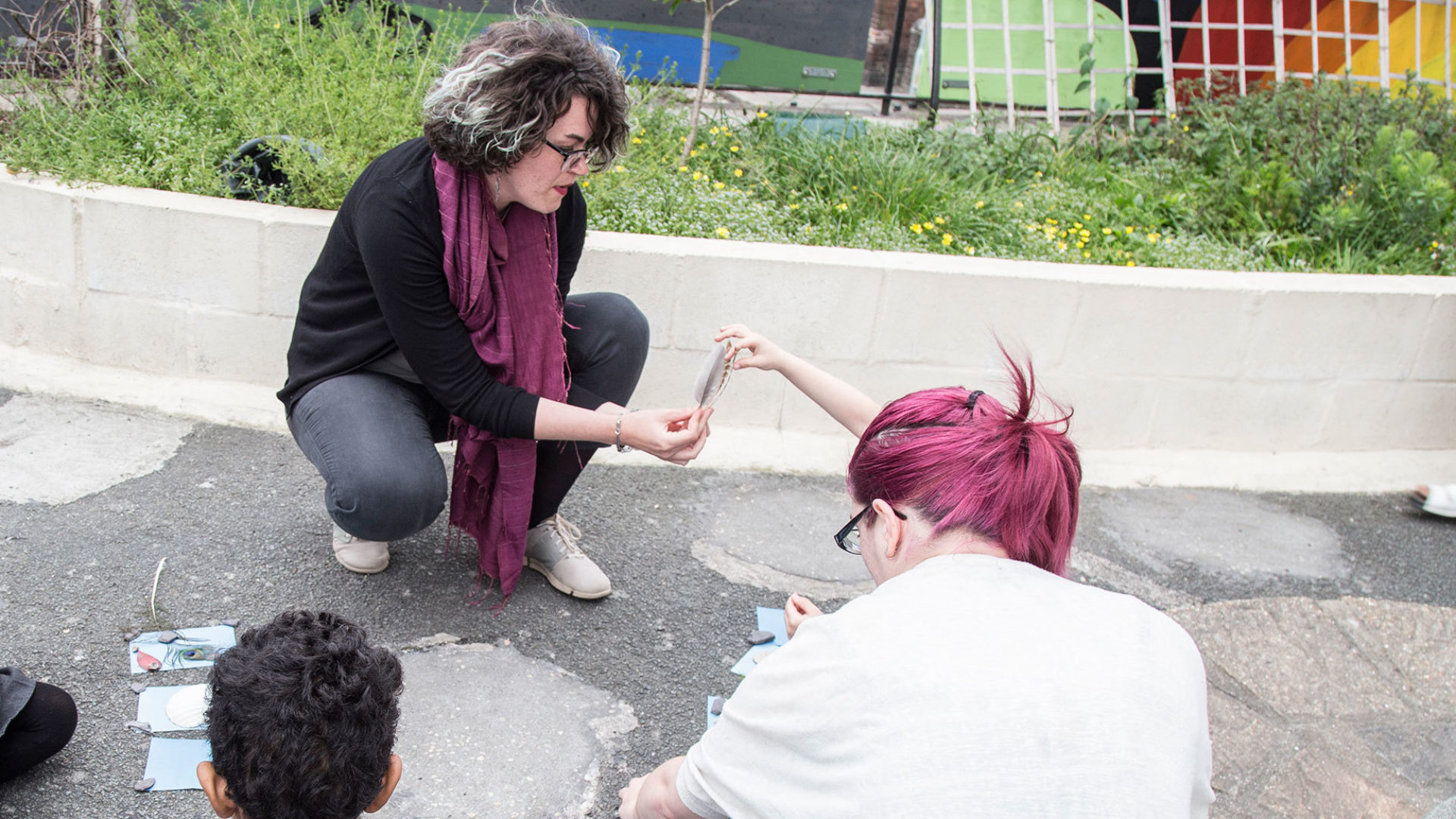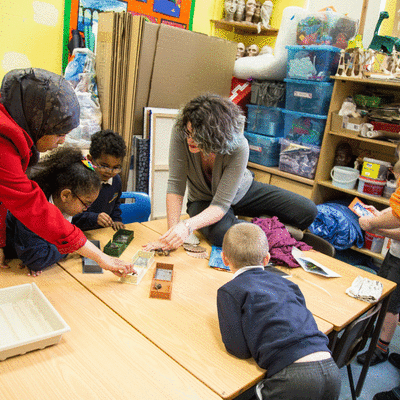 Rosie Sherwood
Rosie worked with the Crazy Glue group at Prince Rock Primary School in 2019 as part of the Reverberations project
Rosie Sherwood is an artist, publisher and curator, whose practice incorporates photography, sculpture, book art and text. Rosie founded artists book press As Yet Untitled and is Creative Director of turn the page. Her work is housed in national and international collections.
Rosie's current project, An Ever Moving Now, is an exploration of wildness and rewilding. The project is being created with the support of the South West Coast Path Association and the Marine Institute at Plymouth University. Akin, the first in a series of sculptures created for An Ever Moving Now was selected for the National Sculpture Prize.
In her workshop with Crazy Glue art group at Prince Rock school in 2019, Rosie introduced the Cyanotype, or sunprint; an early form of photography. This simple process involves taking the light sensitive paper outside, and placing it face up with one or more objects on top. Then you wait for the magic to happen. A sunprint takes between 5-15 minutes depending on weather before the paper can be taken back inside and rinsed under cold water to reveal the final image.
Communities I've worked with