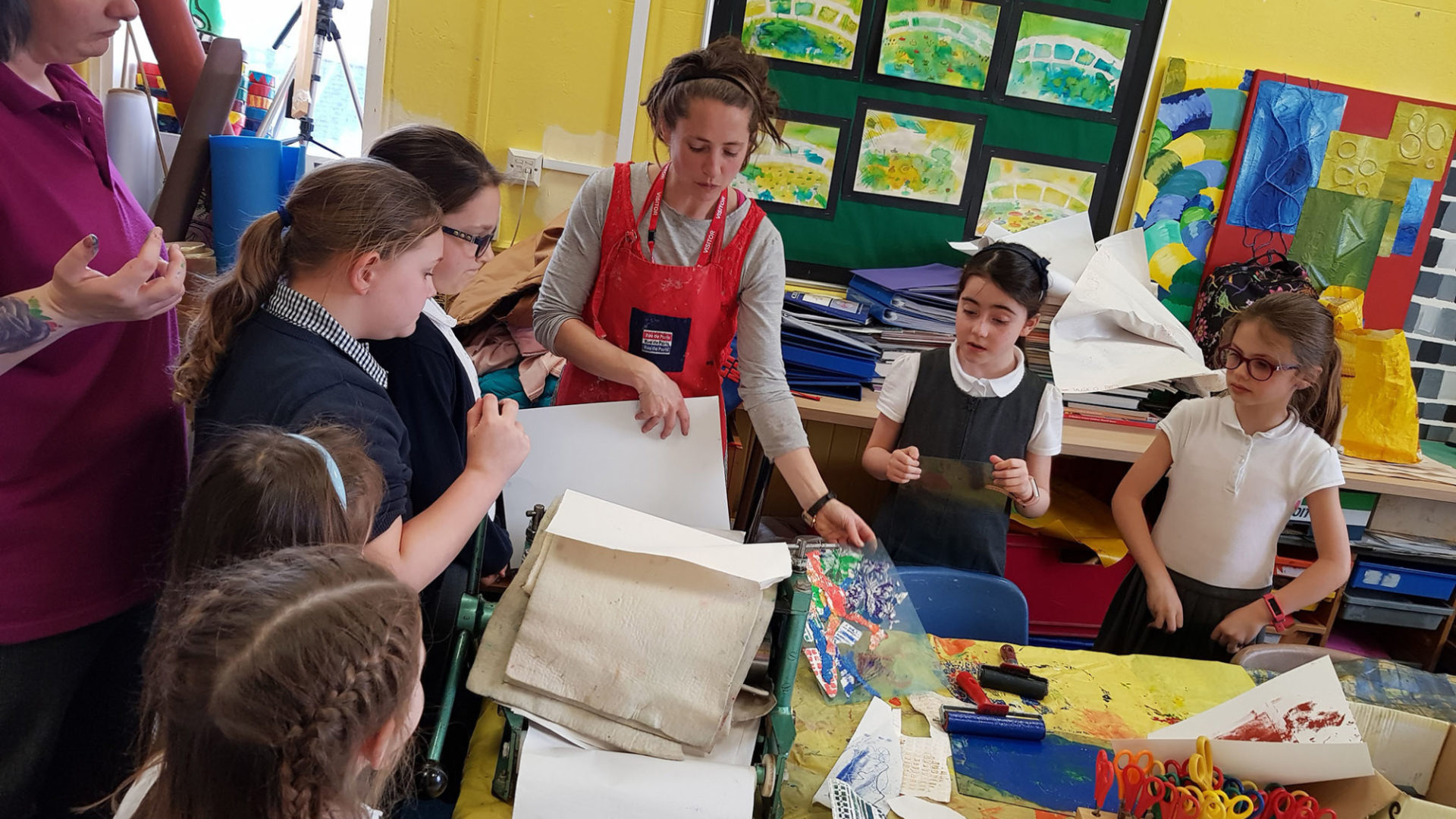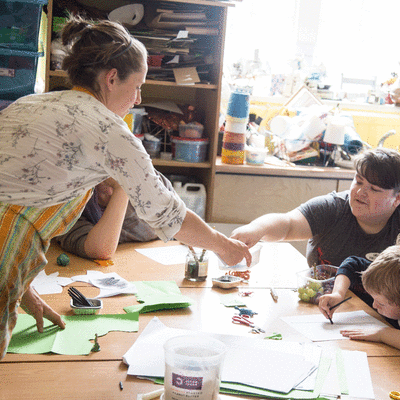 Kathy Wray
Kathy has run several lively drawing and printmaking sessions for the Crazy Glue group at Prince Rock Primary School as part of the Reverberations project
Kathy Wray is a self employed artist, tutor and workshop leader. Her arts practice is figurative, incorporating her own dance movement language and working from models. Her work is realised through drawing, mixed media, found imagery, painting and printmaking. Recently Kathy began to explore sculptural mediums, working with clay and throwing on the potter's wheel. Inspired by the visual narrative gained from documentary and fashion photography, she uses her own and sourced photography as a visual aid.
Kathy currently runs a regular figure and life drawing class as well as family art workshops at Ocean Studios, Plymouth which have included experimental painting, narrative book making, clay tiles, printmaking. Other work has included making high quality street portraiture at community events and as part of the Plymouth Art Weekender Union Street party.
Kathy recently completed a year-long 'defining practice' course at the Newly School of Art endeavours to continue developing her own artists practice as well as working within the community in diverse ways.
The theme of Kathy's recent workshop for the Crazy Glue art group at Prince Rock school was 'The Sea'. Exploring the groups' experiences and interpretations of this theme, we discussed weather, environmental impact, mysteries and interactions with the sea and looked at some other artists who have worked with the sea. After a demonstration from Kathy of how to make a monotype print using a portable print-press, the group got involved cutting up and contrasting shapes and textiles before inking them up and running the designs through the press, making the final print. The sea-themed prints were artworks in their own right, but Kathy also encouraged the group to develop them further by working over the top with chalks and paint. Kathy also provided a water-based marbling activity which ran alongside the print-making.
Communities I've worked with