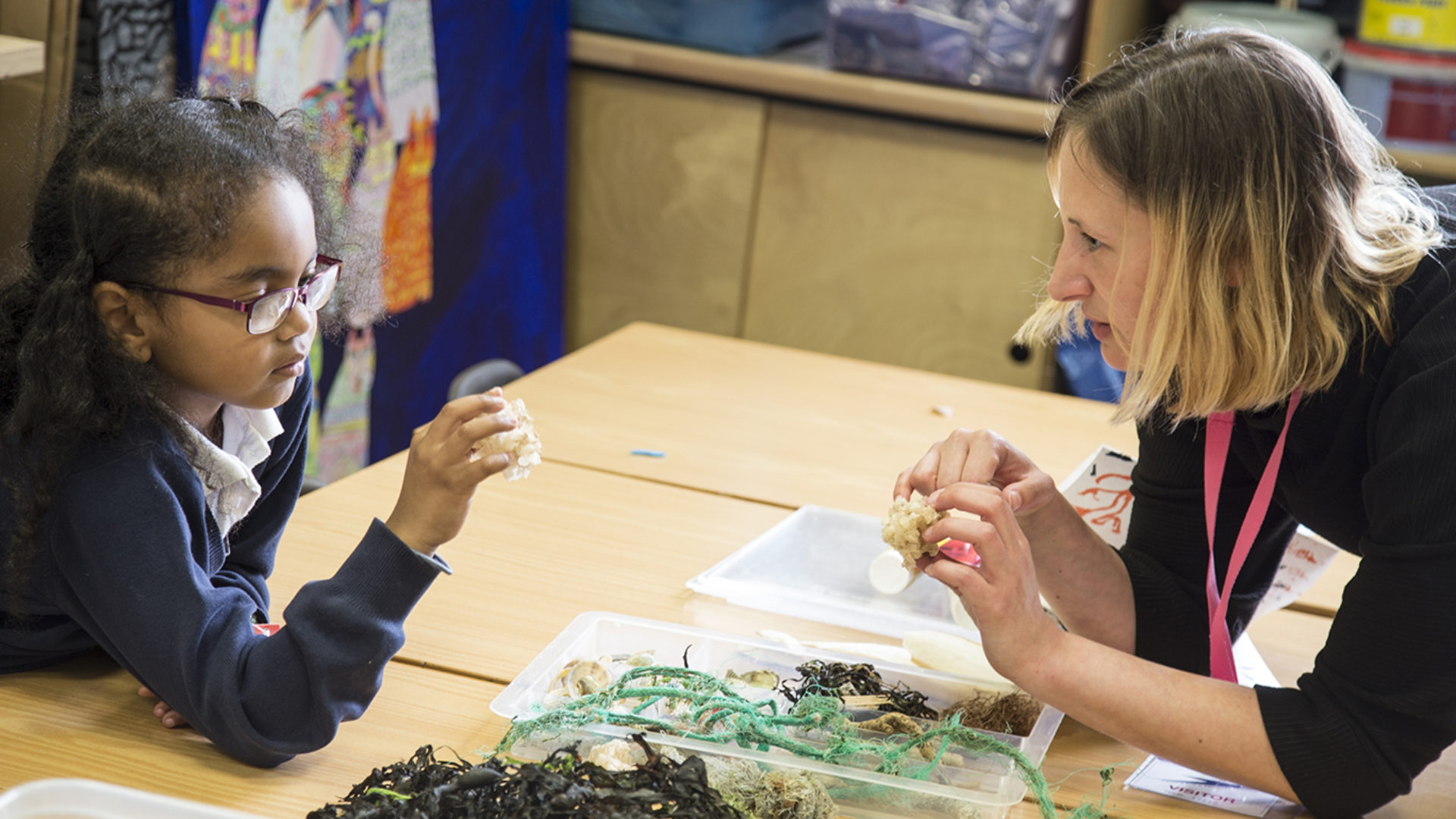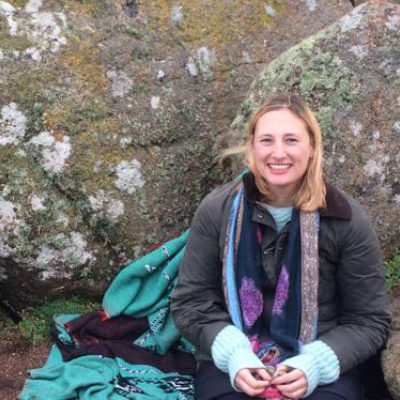 Carly Seller
Carly worked with the Crazy Glue group at Prince Rock Primary School in 2019 as part of the Reverberations project
Carly Seller is an artist and artist facilitator based in Plymouth. Her work spans photography, moving image, textiles, objects and performance, through which she seeks to explore the intertwining of the environment, body and breath. Her art practice and research complements, and is influenced by, her role as a yoga teacher.

Carly ran a workshop with the Crazy Glue arts group at Prince Rock primary school in 2019 exploring themes of journeys and marine life, using creative printmaking to make small artist books.
Using rope to make personalised stamp blocks and found marine material for other mark making, the group explored pattern and form, printing onto sheets of thick paper. The collection of prints were then folded and made into small books to take home.
Communities I've worked with