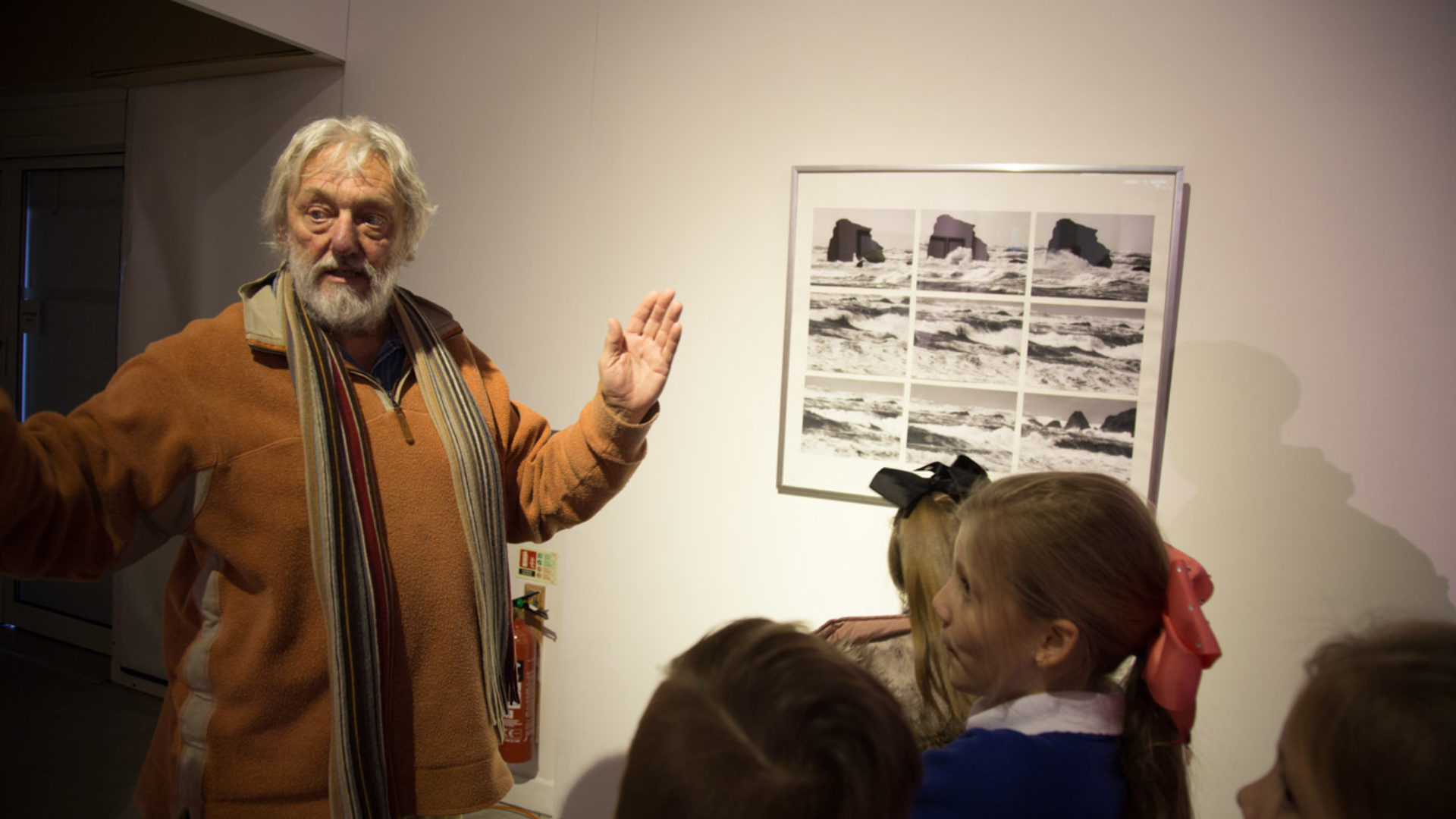 Inspired by Le Grice
With High View School and artist Allister Gall, we were inspired by Malcolm Le Grice.
We worked alongside Peninsula Arts, Plymouth University on a short film project inspired by the dual site exhibition, Present Moments and Passing Time, showcasing the work of Malcolm Le Grice at the Peninsula Arts Gallery and Plymouth Arts Centre.
Collaborating with Magic Hour at High View School and working with artist and Lecturer in Media Arts at Plymouth University, Allister Gall, a group of children met Malcolm to discuss his work and also viewed the exhibition; they then took inspiration from the work, with Allister, to make their own response, creating two short films by the end of the project.
The children worked with Allister to explore unusual and innovative film techniques and processes as well as exploring a sense of place in their work. The project culminated with a screening of the work which Malcolm himself attended. You can see the films created by visiting our Vimeo here.
This project was made possible by funding from Peninsula Arts, Plymouth University and Plymouth Culture.