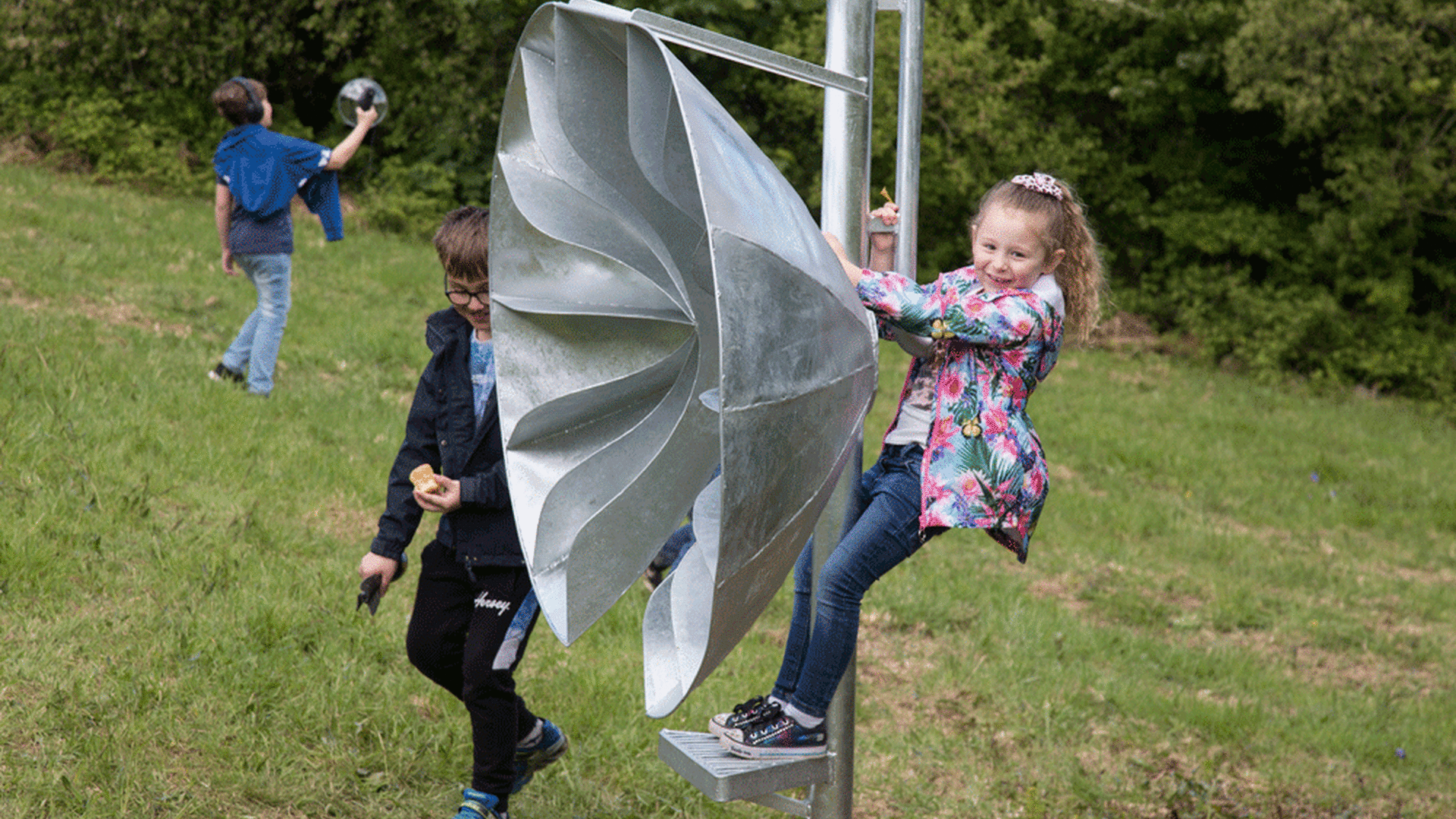 Looking for Silence
We commissioned an artwork to help Efford enjoy their open spaces.
Looking for Silence was a co-commissioned project between Take A Part and Active Neighbourhoods. The Crazy Glue arts group helped to interview potential artists and selected artists Leverington Wuthritch to deliver the project - which became called 'Listening To Silence'.
We worked with artists Leverington Wuthrich, Active Neighbourhoods and Crazy Glue to create a new piece of art in Efford Marsh. After being struck by the level of noise from the A38 at the nature reserve, artists Leverington Wuthrich created an approach that would help people to listen to the real and hidden sounds of the marsh.
A series of research and development workshops with the community took place, including listening walks and craft sessions as the local library. These offered the community the opportunity to feed in their thoughts on the design of the final piece and the potential location for it in the marsh.
The final listening piece has been installed in line with the communities investigation and ideas and sits in the middle of Efford Marsh, make sure to visit it!