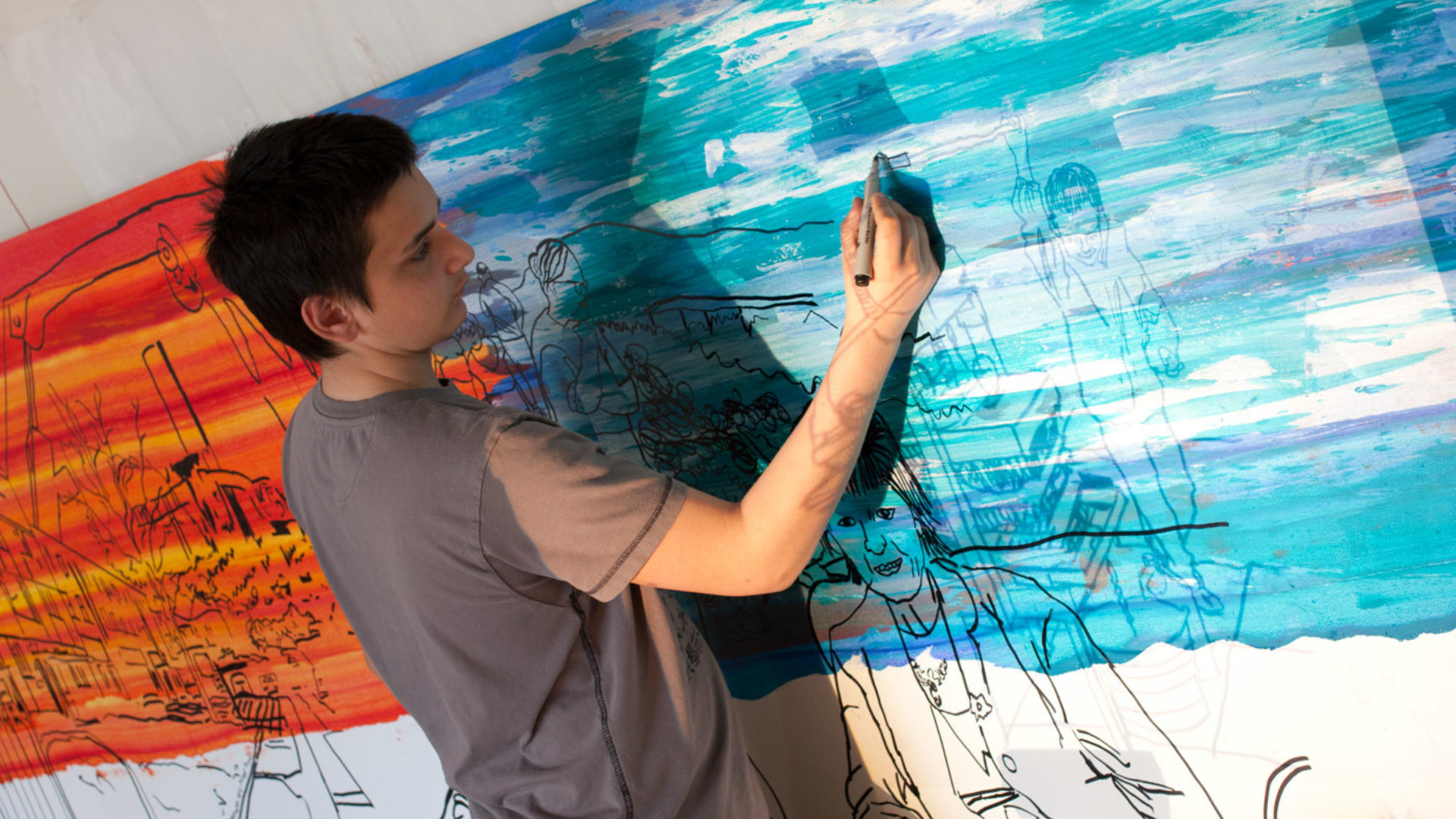 Creativity in our Community
A series of workshops designed to bring together the community in Efford - the theme of 'dragonflies' represented 'change'.
Working in collaboration with St.Paul's Court, High View School and the wider community the project had three strands and worked to draw different members of the Efford community together to work creatively. We applied to Awards for All for the funds to support this project to happen and were fortunate enough to be successful.
St.Paul's Court approached Take A Part earlier in the year with the idea of creating a large scale mural in their dining room area. They wanted something that their residents could participate in and contribute to and that could celebrate Efford and the various memories and stories associated with it. They also wanted an opportunity to connect more with the community and invite community members in to St.Paul's to work alongside their residents in developing the mural.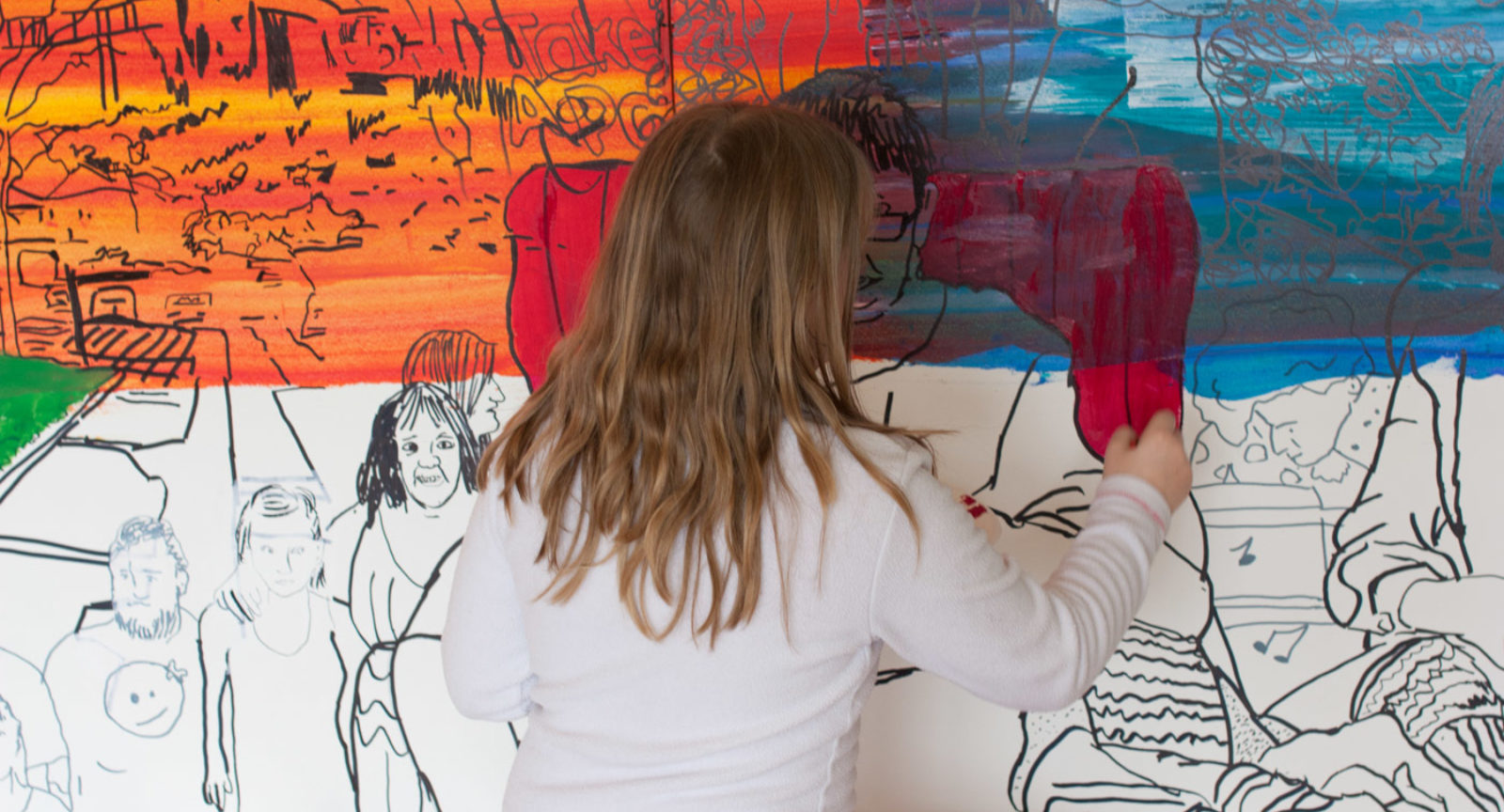 Artist Graham Guy-Robinson has worked previously in Efford with Take A Part on a brilliant temporary mural at Efford Youth Centre and we felt that he would be the best person to deliver on this aspect of the project with us. He helped to create the mural with residents at St.Paul's and members of community arts group Crazy Glue at the end of April.
Graham had the expertise we required to deliver a wonderfully colourful and creative mural whilst ensuring that the community are at the heart of developing its content.

Complimenting the mural and extending the project to the wider community children at High View School, which is opposite St.Paul's, worked with a number of artists and materials to create work in response and compliment to the mural's themes of community, memories and stories.
Sculptors Thrussell and Thrussell and artists Soraya Phillips and Andy Blackwell all fed into the process producing outcomes as diverse as drawing, printmaking, outdoors sculpture work and a commissioned piece. The theme of 'dragonfly's' was used as a symbol of change and of moving forwards and inspired the school's project work. This also complimented the themes of history, heritage and looking forward, which the mural represents.
Workshops with with artist Soraya Phillips and children at High View School took place between May and July.
Linked to the workshops the children also had the opportunity to visit Thrussell and Thrussell's studios to learn about their metalwork processes, see their dragonfly commission's design, ask questions and draw inspiration for their own artwork.
Andy Blackwell, who delivered some outdoors art work sessions with younger children at the school, also attended the visit and lead some sculpture activities with the group.
Andy's project work involved taking a group of year 3 and 4 children out to Efford marshes to explore, create natural sculptures and way markers, and also create some dragonfly's from found natural materials for the exhibition. This work built on and supported ongoing work by our project partner Stepping Stones to Nature to improve awareness of, and access to, Efford marshes.
The project concluded in July with a celebratory exhibition event.
This project was made possible thanks to Awards for All.