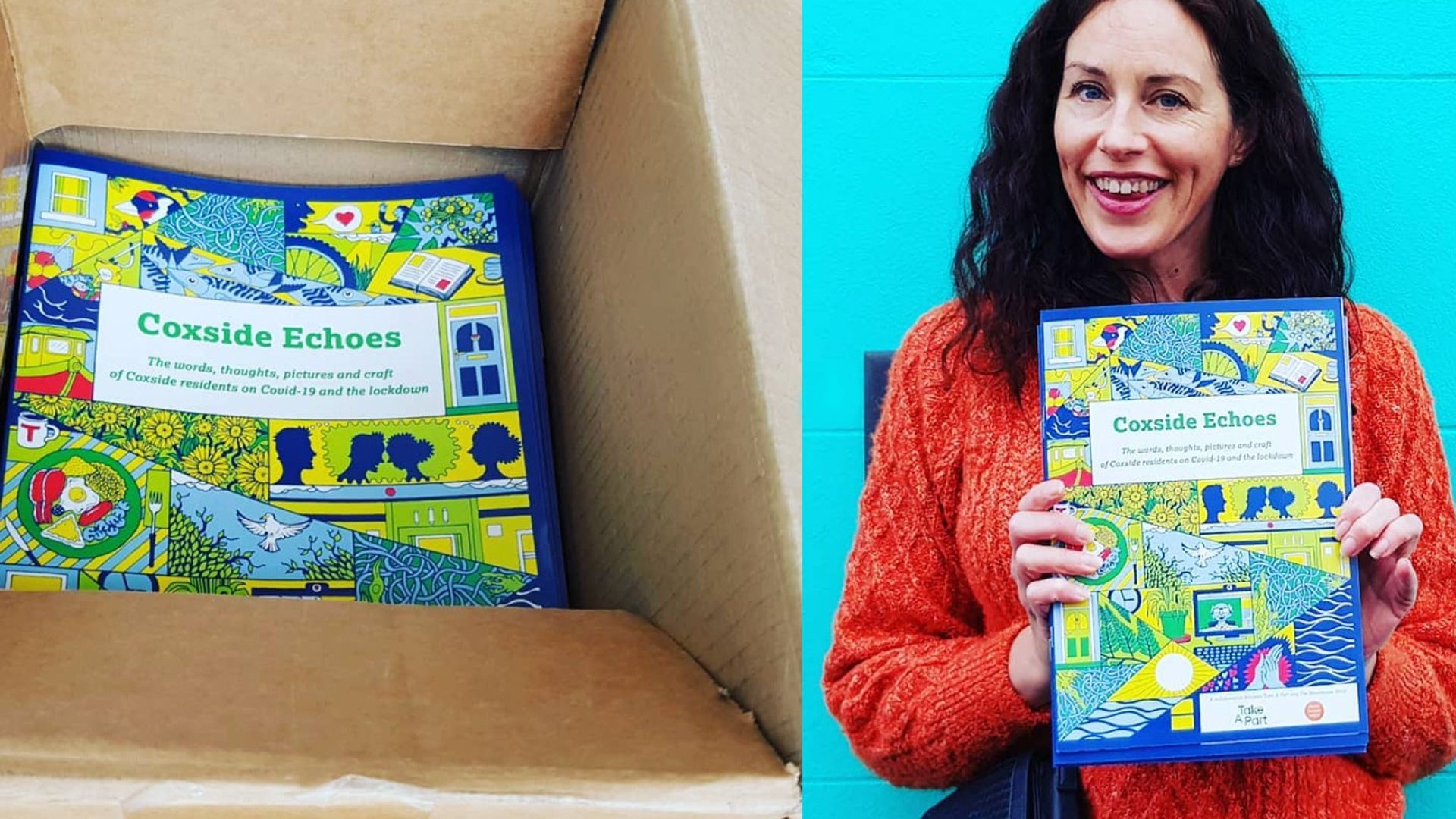 Coxside Echoes
A community magazine developed with and for residents of Coxside.
Coxside Echoes is a new community magazine developed with the community of Coxside. The project was developed in response to COVID-19 to find ways to connect and communicate during the pandemic. It is also intended to give people's voices a chance to be heard, to develop new skills and to grow in confidence around writing and producing community news.
Artist, graphic designer, writer and Creator of the Stonehouse Voice Alan Qualtrough has collaborated with Take A Part to deliver this project. He has also been mentoring and supporting writer and Coxside resident Katie Oborn; editing for the magazine. The Coxside magazine is also partnering with community magazine the Stonehouse Voice which Alan is the Editor and creator of and edition 2 of Coxside Echoes was printed and published in partnership with the Stonehouse Voice which became the 'Stonehouse Echoes' for this print run.
During the build up to the first edition, and thanks to funds from Literature Works, Alan also ran a free online training session in writing for community members to kick start the project.
Two editions of Coxside Echoes and one of Stonehouse Echoes were created during 2020 and we're working with the community on developing a follow up project with more editions soon. Online versions of the magazine are available below by following the links:
For Coxside Echoes edition 1 click here.
For Coxside Echoes edition 2 click here.
For Stonehouse Echoes click here.
This project was made possible thanks to funding from the National Lottery Covid-19 fund and Literature Works.