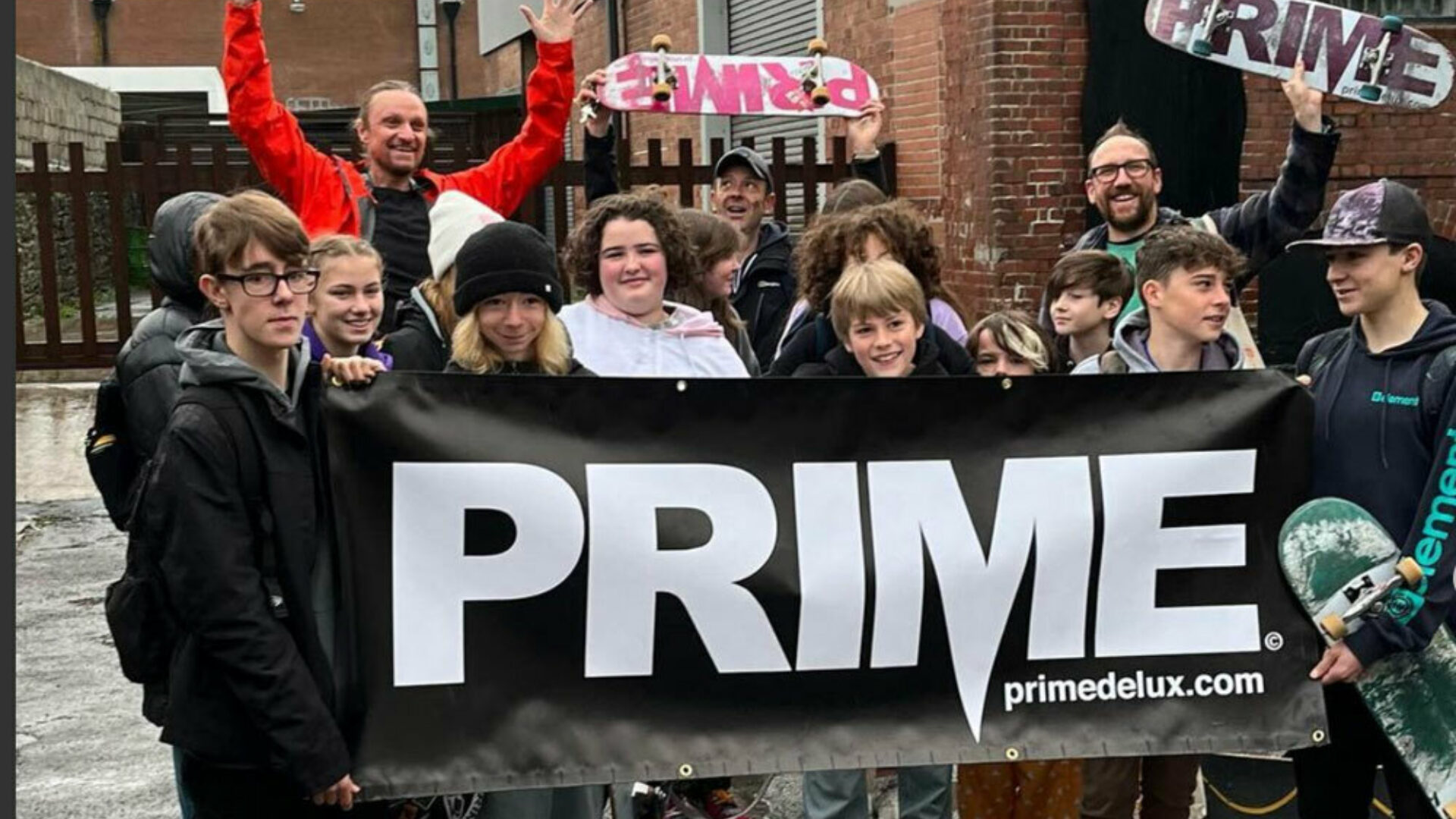 PRIME Design
A collaboration between Take A Part and PRIME Skatepark
Take A Part and Prime Skatepark collaborated on an initiative for young skaters in Plymouth called PRIMEdesign - a free community project using skateboarding to engage young people at secondary school in a programme of creative activity. It worked with a core group of participants in a sustained way between Autumn 2021-Autumn 2023.
Whilst developing their skills on the park at Prime, participants engaged in a parallel programme of workshops relating to skateboarding's rich visual culture. They worked with artists in Plymouth to learn a range of creative skills including illustration, graphic design, screen printing, repeat pattern, collage, carpentry and zine making that support their individual development and deepen their engagement with skateboarding. As well as learning how to design and produce their own graphics, merchandise and events, they will learn one of the greatest lessons of skating: the confidence to take a DIY approach and make things happen for yourself. These skills will be accumulative and complementary, layering knowledge as the programme unfolds that can be used in later workshops & sessions.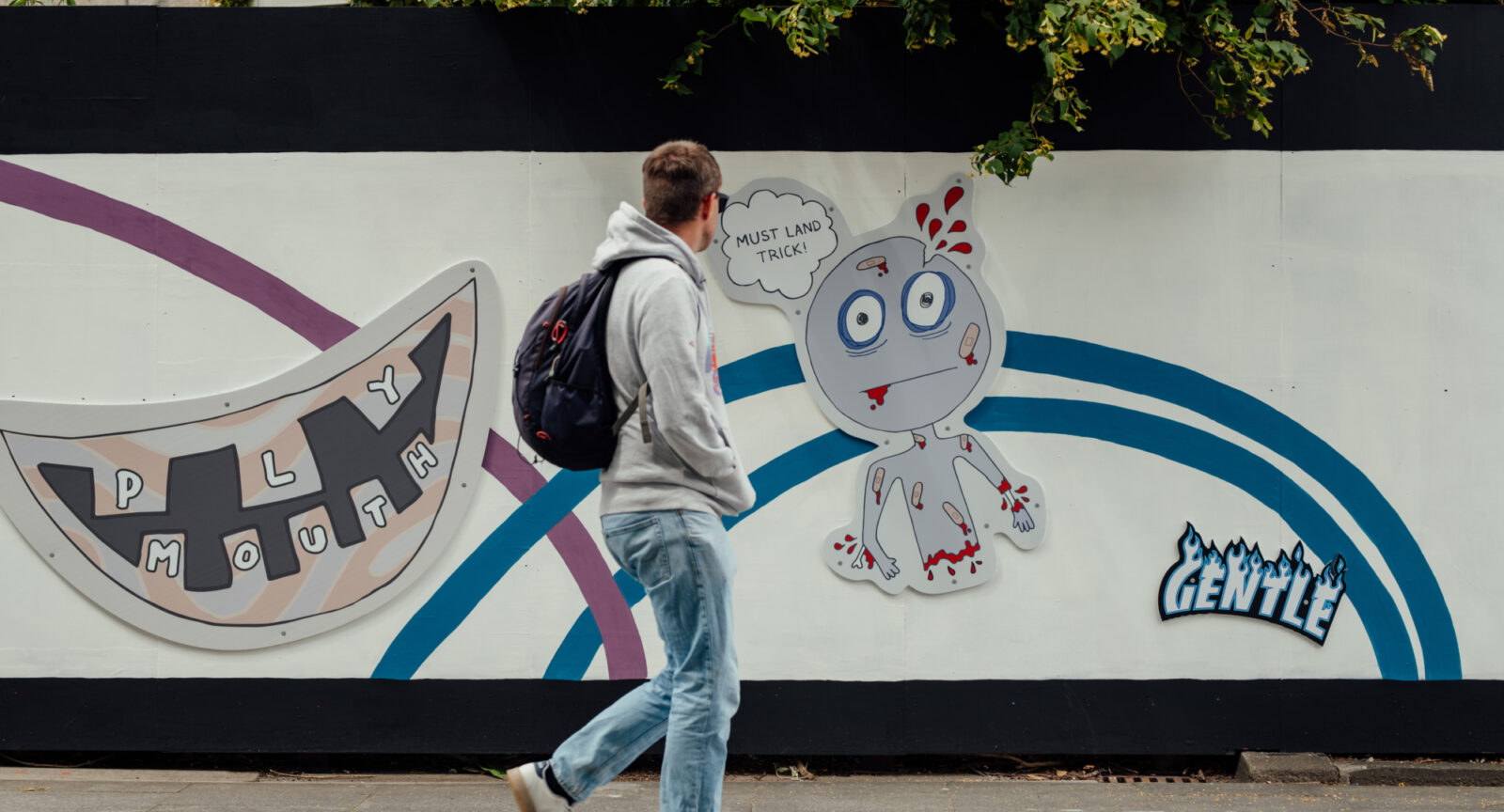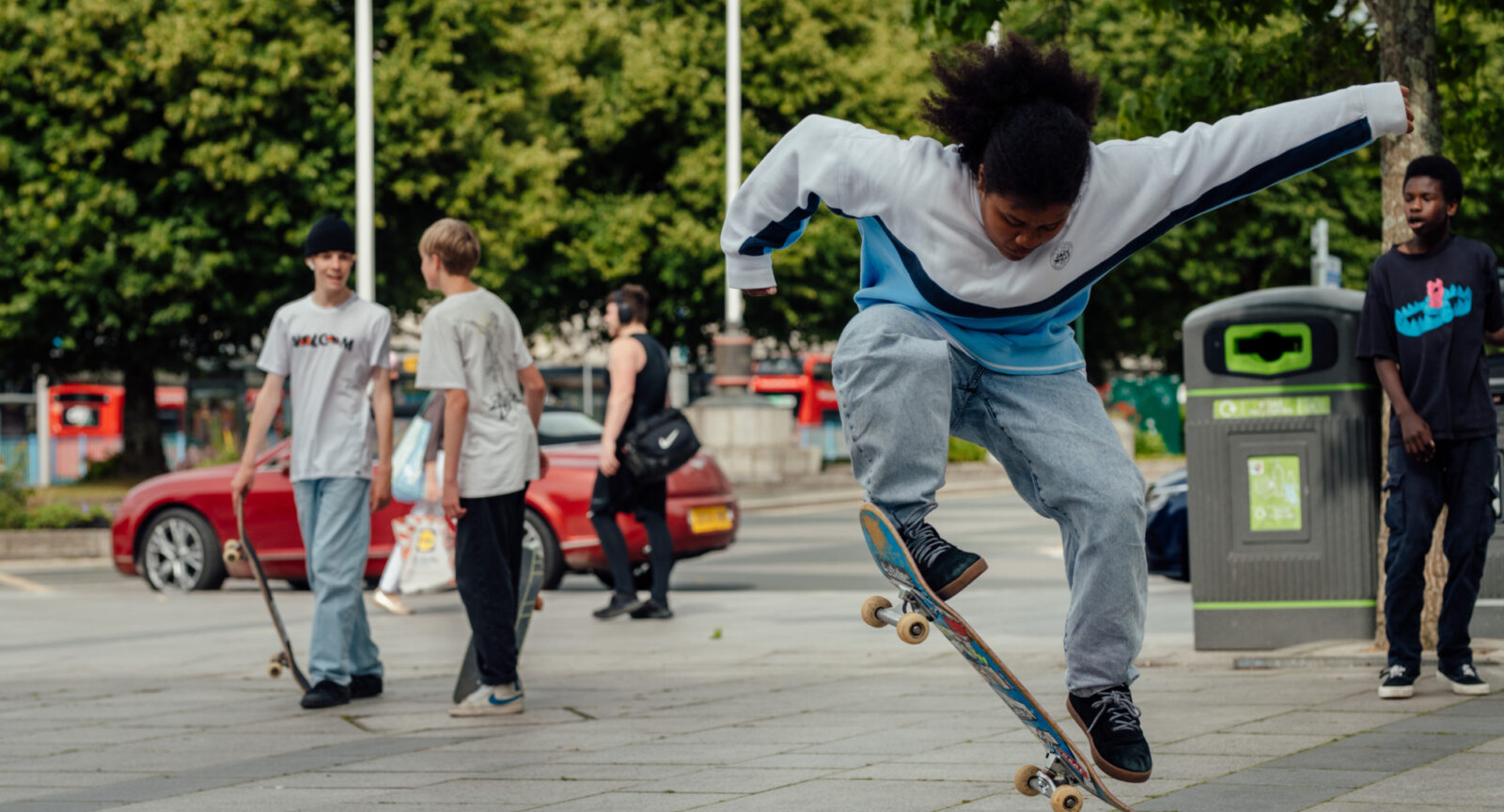 There was also the opportunity to create skate merchandise as part of the project, to "Go See' other cultural skate projects and to co-commission public art works at the Civic Plaza as part of the High Streets Heritage Action Zones Cultural Programme. B
You can check out Zines created via the project here and here.