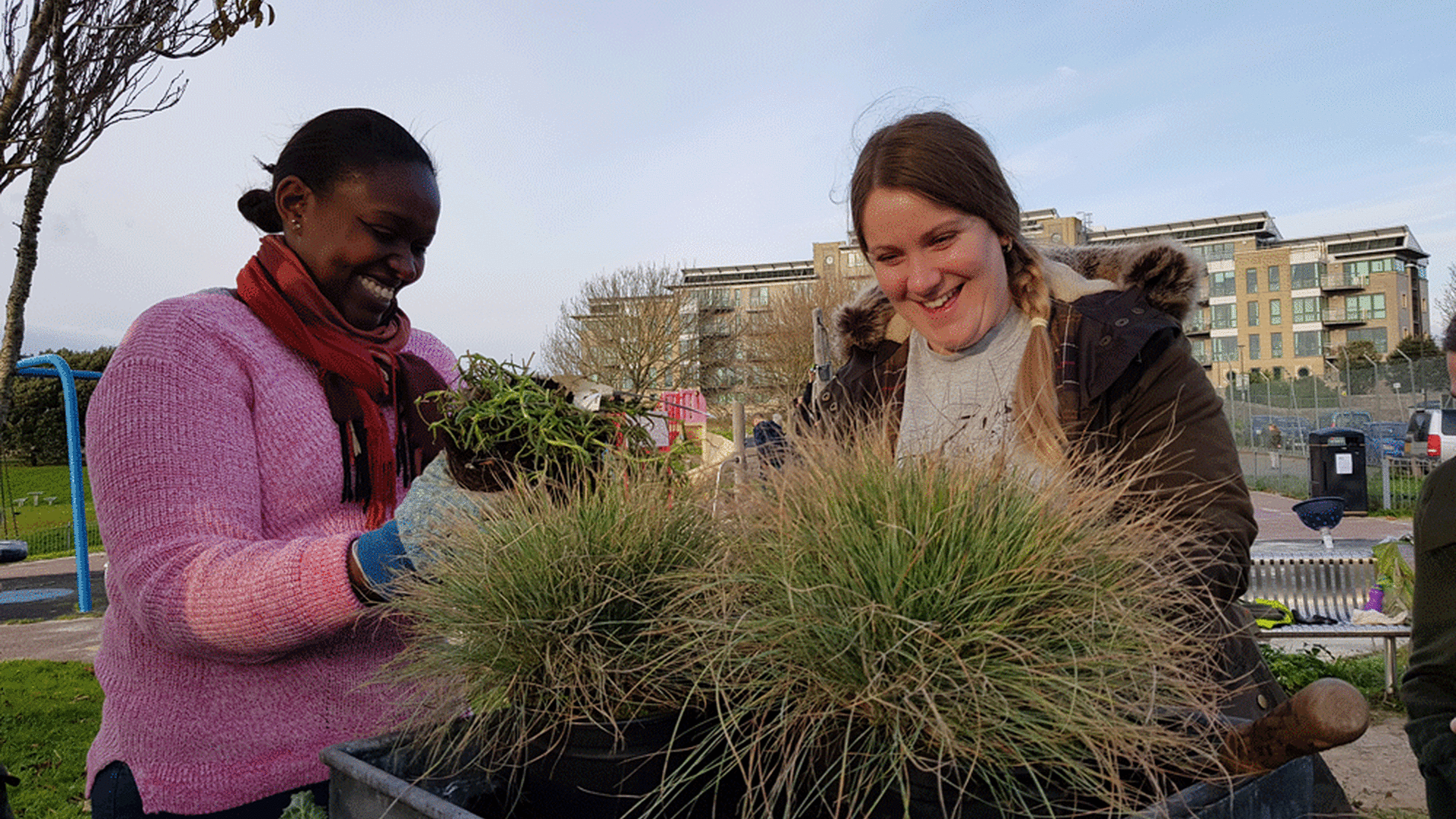 A Letter from our CEO, Kim Wide: Arts Council Emergency Response Funding
We are thankful. We are humbled. We can continue.
This is where we celebrate that we have had some good news but acknowledge that our sector is struggling and that our small win is very humble.
We thankfully received funding from the Arts Council England Emergency Response Fund to bail us out of a tough place. A place where we thought we maybe couldn't keep going, but where we knew we needed to, because we know community members in worse places than us on the ground where we work. People in our communities and practitioners have lost jobs, work zero hour contracts, have no time or devices to home school, worry about food, have experienced social injustice all their lives and really ache now more than ever to connect and have responsive opportunity. To be heard. NOW.

We sort of ache too. We are fleet of foot; we have no venue and most of our staff are artists on freelance contracts. We chose that path because it felt right to us. To not buy into overheads and PAYE structures and put the money right where it was supposed to be spent - artists in communities. That meant we didn't have many options when COVID hit.

Furlough? VAT exemption? Business grant? Nope. Nothing was an option in terms of government bailouts. As a new National Portfolio Organisation we held no reserves as we had formerly been project based. The communities we work with were asking what now, what next? We said we would be there before lockdown was announced, so we made sure we were there. We committed to pay everyone and keep paying - artists and freelancers. We did not cancel a single thing.

It felt very naughty. It was freeing. What do you need? We can do that! School art packs? YES. Social distanced community cleans? YES. Community newsletters? YES. But really, you can only go so far without a little more funding. Real community work is hard to count and number. Community work takes a lot of trust and time. TIME. So while we were pumping out relevant work that mattered, doing that for longer and longer without funding was not sustainable.
Could we make sure we rang our elder community members? Did we have capacity to work with the local schools? Did we have time to ask people how they were and ask them how they creatively wanted to express themselves? Could we offer enough support to see everyone through to the other side?
Now we can. For a bit longer. We work in a way that doesn't predict outcomes. That makes a lot of room for asks. That needs people to be there to ask and partner, support and care, and think, and sometimes go down routes that lead to nothing tangible but that comes out of it with trust. To support artists and ideas to follow us on the journey. A bit more time to test and try and work and amplify.

There are other organisations we hold very close as partners, confidants and similar souls that are honored by us as valued collaborators and that offer different approaches who did not get the funding support at this point. Places and spaces that make relevant work. Supporting pathways in and nurturing talent and holding their own communities close and who allow cultural ecology to thrive. We really hope they get the lifeline we did as soon as possible. Because they matter hugely. We all do.

So we receive this funding quietly. Shouting about a life raft feels inappropriate. It is our little place to live for a time. And we are pleased to have that. Our ecology as creatives is to keep considering and caring and partnering and moving. We cannot do it alone. We need a multitude of ways to support, offer, showcase and shareback. It is a very beautiful ecology we are part of. We are passionate about it.

Here is what we are going to do with that money. It is important we tell you that so you know:
1. Secure our precarious freelance team for longer. 4 artist/producers are keeping safe for longer and collaborating with us to think beyond this period and make new opportunities.
2. Employ a Digital Producer to help us share our approaches and our learning more widely.
3. Commission 5 online learning workshops for artists and communities on how to make new work and get funding during COVID times.
4. Employ an artist to support and lead on our new Social Art Network South West to help to grow and reflect the needs of the group so it is pertinent.
5. Resource training and support for our team on diversity and inclusion by working with Plymouth and Devon Race Equality Council to employ a person with lived experience to help us to make our equality policies and procedures better and steer us to be better at how we open up opportunities and our work to everyone.
6. Support evaluation and social impact development so we can evidence what we do better.
Thank you Arts Council England for funding. Not with outcomes but with care. It is exceptional and should be lauded right now when the world is moving and needs us all to consider how we move with it. We will let you know how we get on with the work we are doing. And how our communities and artists are faring. And you can always send us a message if you want to have a chat. We like those.

For future ideas on how to continue to fund work and keep the cultural sector alive and relevant, here are our top thoughts.

FUND TIME NOT OUTCOMES.
FUND IDEAS NOT RESULTS.
FUND AMBITION.
FUND LOCAL.
FUND CARE.
We are thankful.