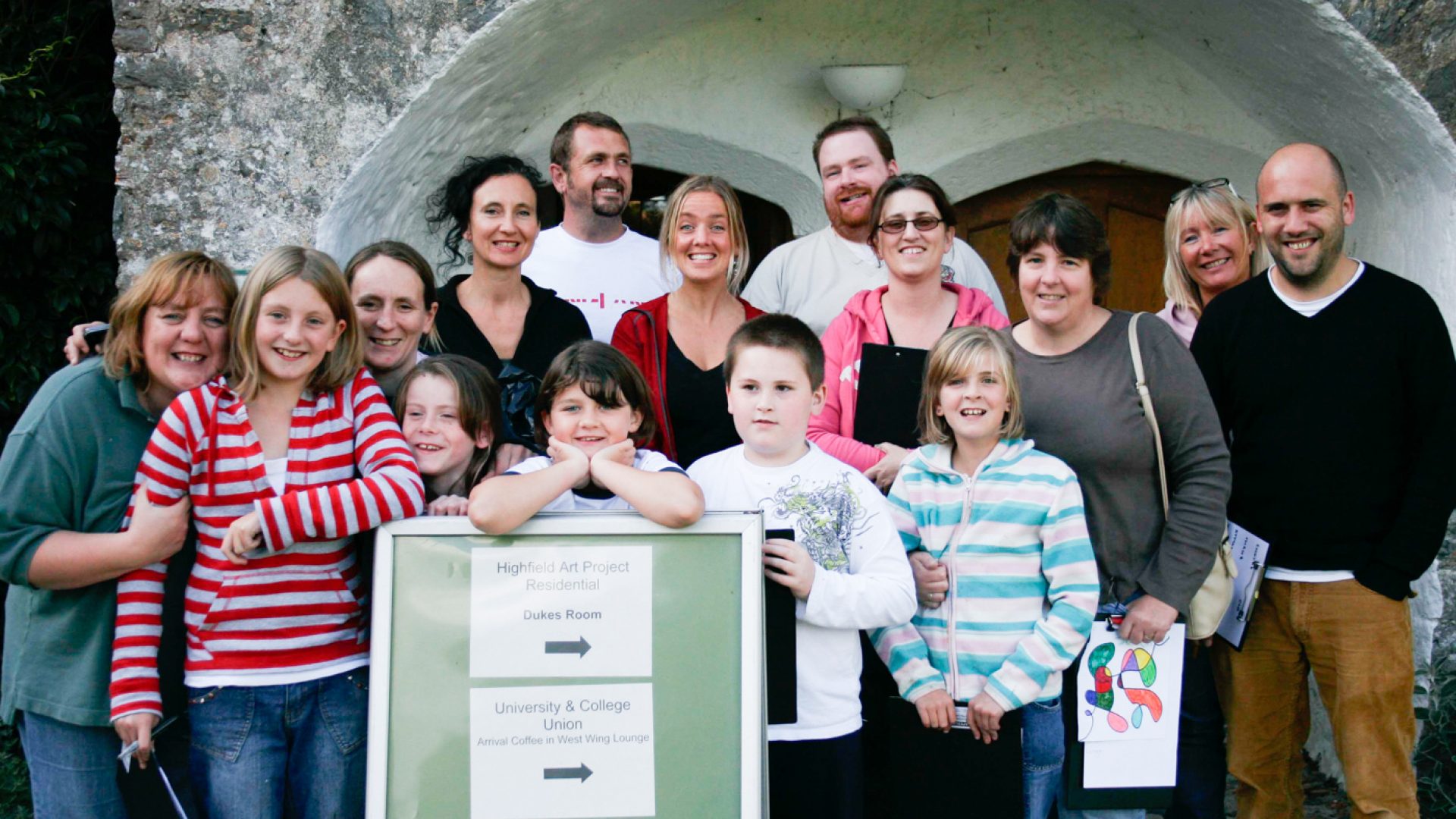 Crazy Glue
Crazy Glue was a community arts group based in Efford
Crazy Glue was a community arts group based in Efford. It's members were all residents of Efford, are a mix of different ages and all have an interest in the arts. They came together often to engage in various community arts projects and often collaborate with, and support, Take a Part in their various projects.
They were involved in presenting local radio (Efford FM), making jams and chutneys (Grow Efford), cob sculpting (Something for the weekend/The art orbit), stone carving (project for High View School), apple juicing (Lifting the fog/Grow Efford), Plain Speaking tour guiding (British Art Show 7) consulting, curating and parading to name just a few!
As we developed the model Crazy Glue became recognised as a go to group who were happy to try new art forms and engage with contemporary arts and also talk about it in their own way. We see them as a real group from, grown from the ground.
We are hoping to redevelop and re-establish this model of working 8 years after the original group was started. We will be developing strong links with Plymouth Culture's Horizon project and Natural Connections. We will be working strategically across the city to connect more schools and arts partners.
Read more about the redevelopment on our project page.